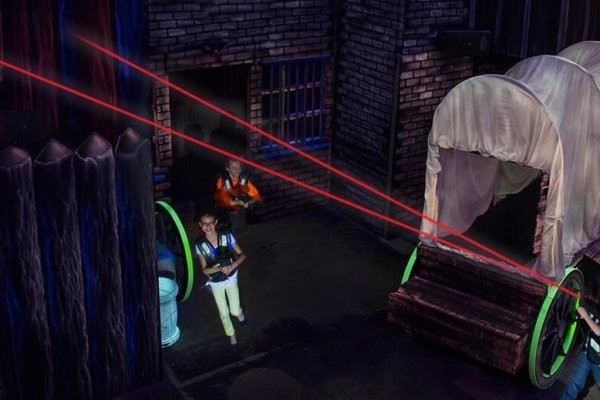 OK Corral Lazer Tag
Challenge 'em to a Showdown!
Located just below New Frontier Lobby, you and your guests will enjoy our massive 4,000 sq. ft lazer tag arena. Did we mention it's two levels?! Up to 25 players will make their way into the Town Square and compete for points while avoiding shots from other players and from the game itself!
Included on our Fun Pass / Learn More
---
The OK Corral laser tag arena is located near the New Frontier Lobby. Participants must be at least 5-years old to play. $8 +tax per player.
Dry shoes/sandals required.