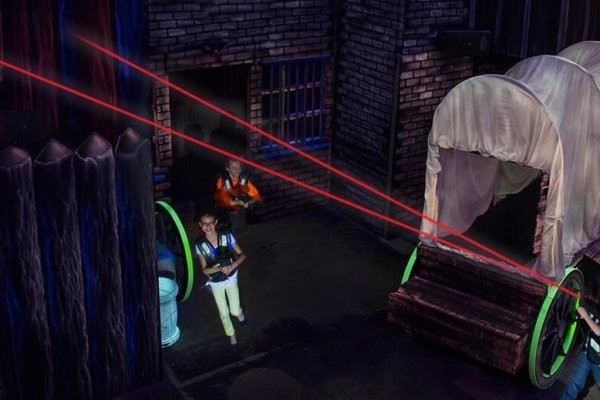 OK Corral Lazer Tag – TEMPORARILY CLOSED.
Temporarily Closed
OK Corral Lazer Tag is currently under construction while we build an even bigger, more exciting Lazer Tag experience!  Our new arena will be located in the Wild West region of the resort.  Stay tuned for updates and thank you for your patience!
---
The OK Corral laser tag arena is temporarily closed and will be moving to the Wild West sided of the resort. We will be opening our new lazer tag arena in 2020.
Participants must be at least 5-years old to play. $8 +tax per player. Dry shoes/sandals required.