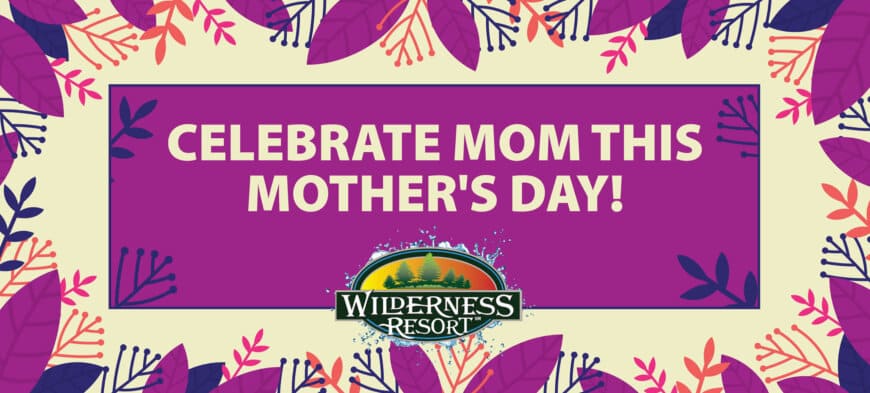 Celebrate Mother's Day at the Wilderness
Mother's Day is a great time to let your mom know exactly what she means to you! Why not take her to the Wilderness for some quality, fun family time? In addition to great times you can treat her to:
Mother's Day Brunch
Let your mom know she is special by treating her to our Mother's Day breakfast buffet at Camp Social. It will feature an omelet station serving up cheese, Denver, asparagus, spinach and mascarpone omelets; strawberry biscuit shortcakes; asparagus gratin; blueberry fritter French toast; fluffy scrambled eggs; bacon; sausage; buttermilk pancakes; French toast; waffles; breakfast potatoes, cinnamon sugar donuts; assorted danishes; fresh fruit; and yogurt.
Cost is $17.99 for adults; $9.99 for Children ages 3 to 12. Free for children 2 and under.
Reservations are not required.  Brunch will served from 7-11 am.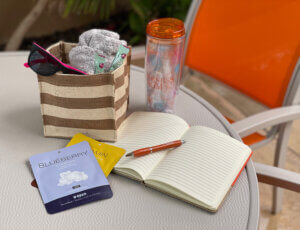 Mother's Day Add-On Package
Surprise your mom when she walks in your guest room with a special Mother's Day Add-On Package. It includes:
1 "Wilderness Mom" Tumbler
1 Journal Book Imprinted "Wilderness Resort"
1 Pen imprinted "Wilderness"
1 Pair of sunglasses imprinted   "Wilderness Resort"
2 Arizona Instant Ice Tea packets
2 Face Masks
1 Pair of Fuzzy Socks
Cost of the package is $45 to order yours call 800.867.9453.