All Belonging Together
DEI Training
Tuesday, February 21, 2023 | Glacier Canyon Conference Center
This training seminar has been designed to help your business workplace become more diverse, equitable, and inclusive. When DEI development activities and training programs are put into practice, businesses can increase their employees' awareness of inequality and bias, which can influence how they behave towards one another. DEI training is also meant to change institutional policies and practices that perpetuate discrimination or exclusion. Ongoing DEI training is important part of any organization's strategy.
Make plans now to join us for this amazing and informative event!
---
AGENDA:
Registration & Coffee | 8:30am–9:00am
9:00am–11:00am | Alonzo Kelly
      Lunch ★ | 11:00am–11:30am
11:30am-12:30pm | Lisa Koenecke
      Break | 12:30pm–12:40pm
12:40pm–1:40pm | Matt Glowacki
      Break | 1:40pm–1:50pm
1:50pm–2:50pm | Storm Larson & Jennifer Mirus
★ Lunch sponsored by M3 Insurance
Soup, Salad, & Sandwich Buffet
---
ABOUT THE SPEAKERS:

A dynamic Executive Coach, Professor, 3x Best Selling Author, Radio Host, and Founder of Kelly Leadership Group. Alonzo Kelly has gained international and global attention as a premier consultant and strategist. Alonzo is recognized as one the nation's leading experts on leadership development, strategic thinking, planning, and acting which results in individual and organizational goal achievement. He holds a bachelor's in Accounting, three master's degrees (Public Administration, Human Resource & Labor Relations, Business Administration), and is nearing completion of a PhD in Multidisciplinary Human Services.  He is also currently in the process of obtaining his Doctorate in Business Administration.
Alonzo's presentation will focus on:
Learn How to Frame Statements Differently & Why

Address the "I didn't mean that comment to be racist, it was just a joke"

Discuss Empathy

Educate on Unconscious Basis

Embrace 'We're Not All The Same'

As an experienced and energetic Diversity, Equity, and Inclusion (DEI) professional speaker and facilitator, Lisa specializes in counteracting unconscious bias and LGBTQ+ inclusion in business. Her impact is amplified through strengthening each person's allyship. With a demonstrated history of working in secondary education and a passion toward community and social services, she is an expert in counseling, crisis intervention, educational leadership, and program development. After receiving her Diversity & Inclusion certification from Cornell University, Lisa launched her Inclusion Ally business. Being an expert in LGBTQ+ issues has allowed her to present in 55 states and keynote numerous school counseling conferences. Lisa's speaking style can best be described as dynamic, energetic and interactive.  After 12 years of being a middle school counselor, she is now an adjunct instructor at Lakeland University training the next generation of school counselors.
Lisa's presentation will focus on:
LGBTQ+ Issues

Inclusion

Say This NOT That…

Borden People's Perspectives

Address the "I just don't get it…"

Matt finds himself straddling the two worlds he inhabits: the able-bodied one and the disabled one. Matt was born without legs, but he lived to the most of his abilities, just like everyone else. Matt offers a new way of thinking and a fresh perspective to his audiences, sharing his firsthand accounts of living a unique lifestyle. Matt tries to help people understand their own situation a little better and attempts to explain why people act the way they do based on the challenges they are experiencing. In Matt's professional career as a disability speaker and advocate, he has delivered his messages to over a million people at hundreds of regional and national conventions along with two sitting presidents of the United States. Matt currently serves as the DE&I Director for the Wisconsin State Council of the Society for Human Resource Management. He also helps out as the President Elect, the Program Chair, the DE&I Committee Chair of the Jefferson County Chapter of the Human Resource Management Association. He was also a member of the State of Wisconsin's Partners in Policy Making for People with Disabilities Council, and was selected for and served on the State of Wisconsin on the Governor's Rehabilitation Council over the Department of Vocational Rehabilitation.
During the workday, people frequently interact with others who have different abilities and hardships they are working through.
This session is designed for anyone who is seeking to better understand their own identity and how to support marginalized members of communities within their teams. We will be examining of the concepts of intersectionality, code-switching, and passing within a conversational framework of social justice in a work setting.
Through guiding interactions between audience members, Matt gives voice to the collective experience of the group. He utilizes that experience to broaden the conversation to include perspectives beyond ability, while creating a safe space where everyone can feel like they belong.
These connections offer audience members the ability to reflect on how they can have deeper community conversations and impactful engagement opportunities around topics of diversity and inclusion within their work environments.
Matt's presentation will focus on:
Learning How to See Past Stereotypes, While Explaining How Their Contributions to the Larger Team Matter.

Learning How to Recognize How Their Own Challenges Shape Their Day-to-Day Perception of People.

Attorney Storm Larson practices primarily in the area of labor and employment law. Prior to joining Boardman Clark, Storm was an attorney with a local Madison law firm where he advised and represented clients in a variety of civil issues including general liability defense and labor and employment law.
Prior to graduating law school and starting his practice, Storm served as a judicial intern for the Honorable William Conley as well as the Honorable Ann Walsh Bradley.

Attorney Jennifer Mirus is chairperson of the firm's Executive Committee and serves as co-chairperson of the Labor and Employment Law Group. Jennifer has been with the firm since 1995. Jennifer has extensive experience representing employers in all aspects of employment relations, including wage and hour issues, discrimination, Family and Medical Leave, ADA, reductions in force, harassment, hiring, discipline and terminations. Jennifer represents employers in litigation of employment-related claims and conducts workplace investigations. She also has extensive experience drafting employee handbooks, employment contracts, and non-competition agreements.

Their presentation will focus on:
How to Minimize Legal Risk Surrounding DE&I Efforts in the Workplace.
How to Make Work Spaces Welcoming for Everyone and Compliant with Local, State, and Federal Employment Laws.
---
ADMISSION COST:
$50 Per person with lunch sponsored by M3 Insurance
•  SHRM and HRCI Credits Applied for.
•  Seating space will be limited.
•  Cancellations, or changes to your registration, must be made on or before Monday, February 13th, 2023.
•  After Monday February 13th, 2023, all sales will be final.
•  For assistance with changes, cancellations, or if you have any questions, please email Shaun Sprysl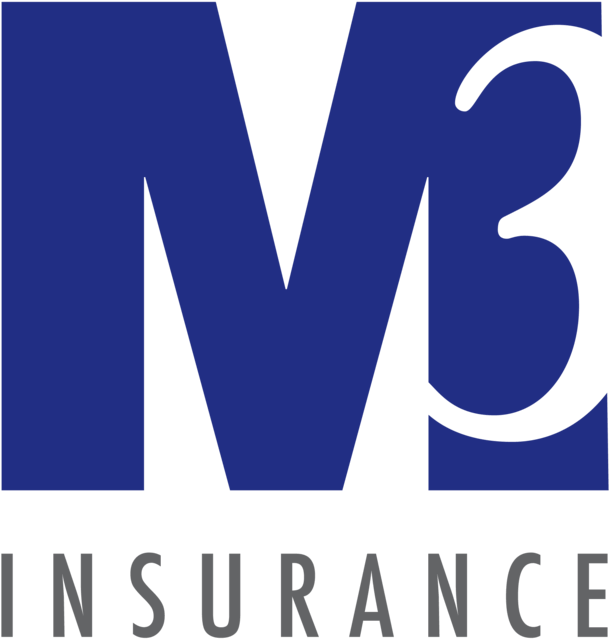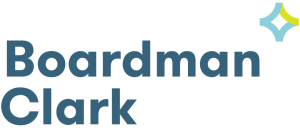 ---