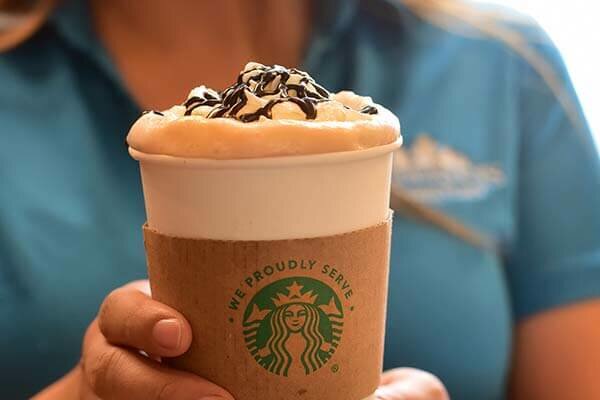 O.P.'s Coffee &Fresh Market
Located in the Wild West Region, O.P.'s  Coffee and Fresh Market features fresh Starbucks™ coffee, hot breakfast sandwiches, tea and iced beverages along with doughnuts, muffins, fruit and snacks. You will also find a selection of beverages in the cooler!  Check out out Breakfast Combo meals featuring a hashbrown and Starbucks coffee!
---
Please refer to our daily Wilderness Express HERE for today's hours.