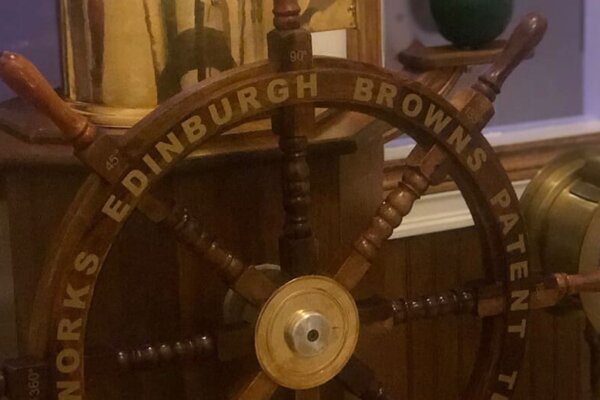 Room Escapes
Located at Wilderness on the Lake, Room Escapes by D.O.A. is a must-do attraction for anyone who enjoys a challenge.  Great for team-building events or just for fun!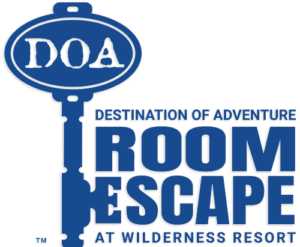 Visit the DOA website to Book Now!
---
R.M.S. Titanic Escape Room (Ages 8 & up)
At noon on April 10, 1912, the "unsinkable" R.M.S. Titanic left port with approximately 2,228 men, women, and children on board. At 11:40 pm on April 14, 1912, the ship's fate, along with all those on board, was changed forever. It was estimated that there were only 705 survivors. Will you be one of them? You will have 60 minutes to steer the RMS Titanic out of harm's way to avoid the iceberg and change history forever! (The Titanic is for ages 8 & up.)

The Twister Escape Room (Ages 8 & Up)
The Twister is based on the 1974 Super Outbreak, the second-largest tornado outbreak on record for a 24-hour period. It was also the most violent tornado outbreak ever recorded, with 30 F4/F5 tornadoes confirmed. The scene for this room escape starts on April 3, 1974, at 4:40 pm, when the first tornado hit the town of Xenia, OH. Participants will have only 60 precious minutes to find and retrieve valuable items from the massive tornado's wreckage and safely get to shelter before the second twister hits. (The Twister is for ages 8 & up.)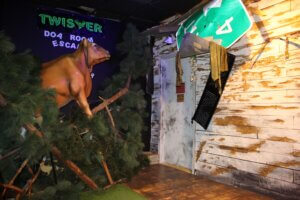 Mission: Mars
You and your space voyage team are on a mission to Mars to recover the memory card from the 2004 NASA rover "Opportunity".  The footage located in Opportunity's memory card has been black since 2018.  You will have only 30 minutes to find the rover and discover the true meaning behind its demise.  This family-friendly room will deliver a memory you'll never forget! MISSION: MARS room escape is now open waiting for you to discover a whole new world! (MISSION: MARS is for ages 8 & up) Read More Here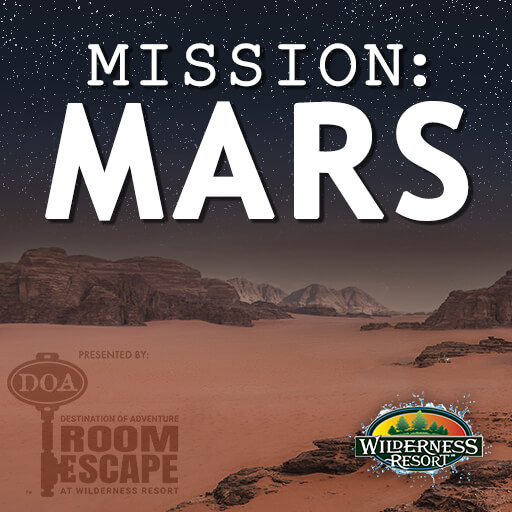 *If you are a guest of the Wilderness Resort, please be sure to click on the "Wilderness Guest" button on the ticketing page to receive discounted guest pricing.*
---
Indoor Attractions Information & Pricing
Please refer to our daily Wilderness Express HERE for today's hours.