What's New at The Wilderness?
SO MUCH GOING ON AT THE WILDERNESS!
We're super excited to be announcing the following changes taking place at our resort in 2022. We know our guests are going to love them and we can't wait for everyone to be able to experience them.
WILD WEST WATERPARK RENOVATIONS
The Wild West Waterpark began undergoing a major renovation on May 1, 2022 and we expect be fully completed sometime in mid-November.
Four brand new thrill slides now open at Wild West Waterpark!
Be one of the first to experience Warped Wagons, a new two-lane dueling tube ride and Twisted Trails, a brand new two-lane dueling mat racer. These new slides will feature eye-popping translucent slide effects as well as multiple rally points where riders will be able to see their competition as they dash down the slides. Also open is our brand new, completely redesigned, Ransack Ridge children's play and spray feature! Return guests will also be happy to know our popular rides like The Black Hole extreme tube ride and Fantastic Voyage family raft ride have remained and are ready to enjoy again!!
Update: On October 1 Ransack Ridge, all park seating areas, the toddler pool, Grizzly Grill, and Swimm'n Chick'n re-opened. On October 28 Warped Wagons Dueling Mat Racers and Twisted Trails Dueling Tube Slides re-opened and on November 18 the entire park will be completed along with YeeHaw's Watering Hole.
---
SWIMM'N CHICK'N EATERY NOW OPEN!
The Swimm'n Chick'n Chicken Eatery & Sports Bar is NOW OPEN on weekends, overlooking the Wild West
Waterpark. This casual restaurant and sports bar features an optimized menu centered around our star ingredient, a hand-crafted gourmet chicken tender. From salads to sandwiches, tender baskets to wraps, most items on our menu include this star of the show. The Swimm'n Chick'n offers a variety of mouth-watering sauces and dry rubs to pair with your chicken choices, as well as all-American favorite sides such as warm biscuits with honey butter; coleslaw; and the soon to be guest favorite, our Rooster Fries: Crispy French fries smothered in white queso topped with our crispy chicken tenders, crumbled bacon and fresh jalapeños.  A perfect place to grab a bite and watch the game or just take a break from all the waterpark action at Wild West.  The Swimm'n Chick'n is sure to be a crowd favorite!
---
ROOM RENOVATIONS

We're also planning complete room renovations to all of our 446 main resort guest rooms. Among the planned changes, the rooms will be getting new paint, carpet, flooring, countertops, furniture, artwork, and televisions. Renovations will begin in April and will be completed in late 2022.
April 17 Update:  Room renovations began on the first floor of the New Frontier region.
May 13 Update: 117 rooms are completed.
June 07 Update: 194 rooms are completed.
---
WORLD FLIGHT NOW OPEN AT TAKE FLIGHT!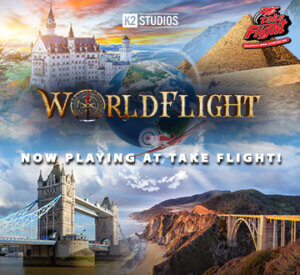 World Flight is NOW OPEN! This amazing adventure flight takes people on a journey over and around the world flying over some of the most noteworthy locations. It will include the London Eye and Tower Bridge; the Sydney Harbor in Australia, the Parthenon and Colosseum in Rome, Reykjavik in Iceland, the Matterhorn in the Alps and Big Sur on the California coastline.
Sensory enhancements like wind, motion seats, and scents complete both of these films immersive experience.
POLAR EXPRESS™ THE RIDE IS BACK NOVEMBER 18TH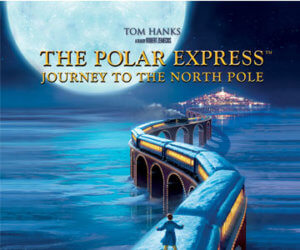 Based on the inspiring and beloved movie classic. This unique cinematic experience, starring Tom Hanks, features classic scenes from the movie and will leave you on the edge of your seat. Hang on as a doubting young boy takes an extraordinary train ride that will have you twisting and turning down the track to visit Santa at the North Pole. This is one attraction you won't want to miss!
---
MISSION: MARS

Do you love space and the unknown frontier? If you answered yes, you'll definitely want to check out our new MISSION: MARS room escape coming to Wilderness on the Lake for summer 2022.
MISSION: MARS will take participants on a journey to Mars to recover the 2004 NASA Rover Opportunity's memory box and to repair the rover (which has gone silent since 2018). Participants will have just 30 minutes to complete the challenge before a solar storm arrives.
The new room escape will be geared toward all adventure seekers ages 5 to 99. It will be replacing the Circus room.
April 17 Update: The Circus Room Escape closed permanently so construction could begin on Mission Mars.
---