Take Flight Theater
Take Flight is the first fly ride of its kind in Wisconsin Dells and is dedicated to giving you the best cinematic motion adventures! Strap in as your feet dangle and your seat rolls, dips, and glides in front of our GIGANTIC 65′ wide x 48′ tall screen!
---
OUR SHOWS
---
WORLD FLIGHT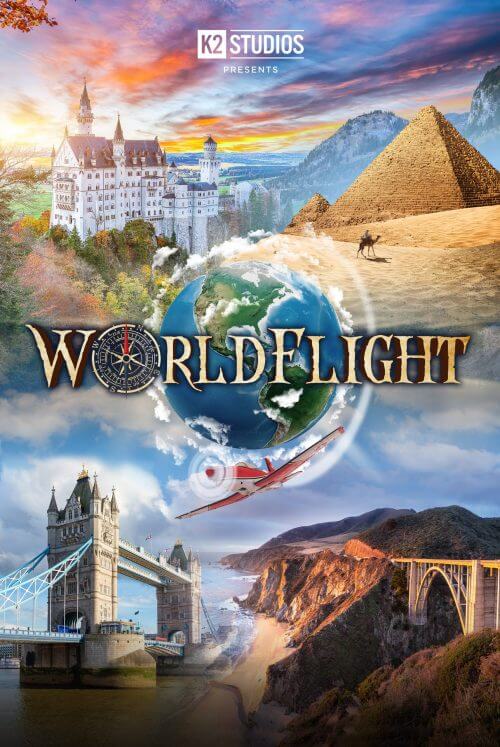 This groundbreaking immersive flying film launches audiences on a picturesque and thrilling journey around the world. Using today's highest resolution cameras on a variety of drones and helicopters to capture stunning aerial photography with beauty, grace, and heart-dropping thrills. Each scene has been crafted to take maximum advantage of the dynamic 4D seats and special effects in flying theater ride systems.
World Flight will transport you across all seven continents bringing you up close to some of the most amazing, and unforgettable destinations on Earth. Soar past the massive London Eye Ferris wheel to see Big Ben. Glide over the ancient monuments in Athens, Rome, and Egypt. Ski down the snowy slopes of Switzerland and float over thousands of penguins in Antarctica. Peer into the caldera of an erupting volcano, for a spectacular visual feast.
Immerse yourself in legendary sites that you've only dreamed of. Grab your boarding pass; you'll never forget World Flight!
Flight of Aloha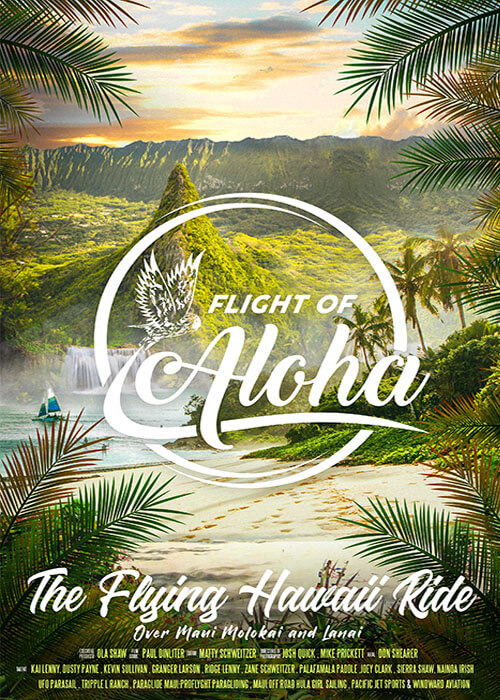 Flight of Aloha is a breathtaking experience at Take Flight. This adventure will take you high above the Hawaiian islands, letting you experience the natural beauty like never before – right here at Take Flight. This film will dazzle your senses and leave you awestruck as you set off on this fly ride experience.
PURCHASE YOUR TICKETS ONLINE
HOTEL GUESTS          GENERAL ADMISSION
---
Open 10 am Daily
GENERAL ADMISSION PRICING: $17.99
•   Double feature can be purchased for an additional $7.99
RESORT GUESTS: $12.99
•   Double feature can be purchased for an additional $7.99
Veteran & Military Members: $10.99
Veteran/Military tickets must be purchased onsite.
---
All riders must be at least 4 years of age and 32″ tall to ride.
Rider minimum height unaccompanied is 42″ tall.
The maximum weight allowance is 325lbs.
---
★★ Save even MORE when you buy your Take Flight tickets in advance ★★
Pre-purchase your Take Flight tickets in advance, before your stay, and save an extra $1 per pass. To take advantage of this offer you must be an overnight guest staying with the Wilderness. Add them to your stay when you book online. Already have a reservation? No problem. Click the "My Reservation" button below to search for your reservation, then click on Enhance My Stay.
---
For more information and to see our gallery, visit: TakeFlightWilderness.com
---
Please refer to our daily Wilderness Express HERE for today's hours.