Take Flight Theater – Public Welcome!
Take Flight is the first fly ride of its kind in Wisconsin Dells and is dedicated to giving you the best cinematic motion adventures! Strap in as your feet dangle and your seat rolls, dips, and glides in front of our GIGANTIC 65′ wide x 48′ tall screen!
---
NOW BOARDING 
The magic of THE POLAR EXPRESS™ JOURNEY TO THE NORTH POLE is back this holiday season at the Wilderness.  Enjoy even more scenes and added content as you journey on this adventure ride to the North Pole.  A spectacular holiday treat for the whole family!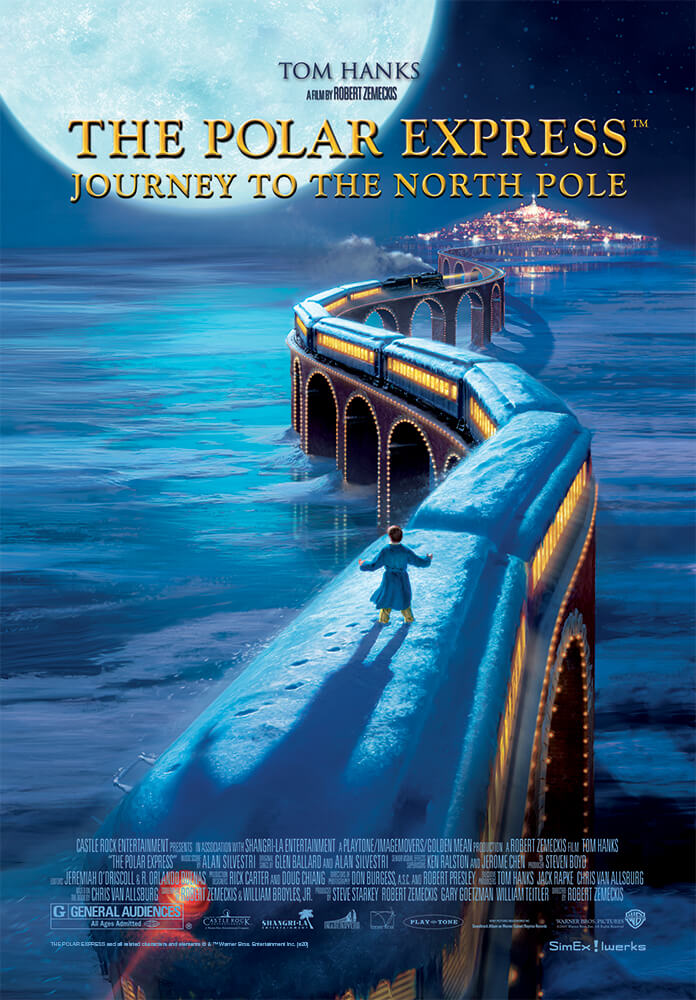 ---
NOW PLAYING
Our feature film, FLYING WILD, takes you on an amazing cinematic adventure as your soar over some of the most prestigious landmarks (including Wisconsin Dells) and national parks in the United States. During your "flight" you'll feel a slight mist as you soar over lakes and oceans and catch scents of fresh pine as you fly over trees and forests.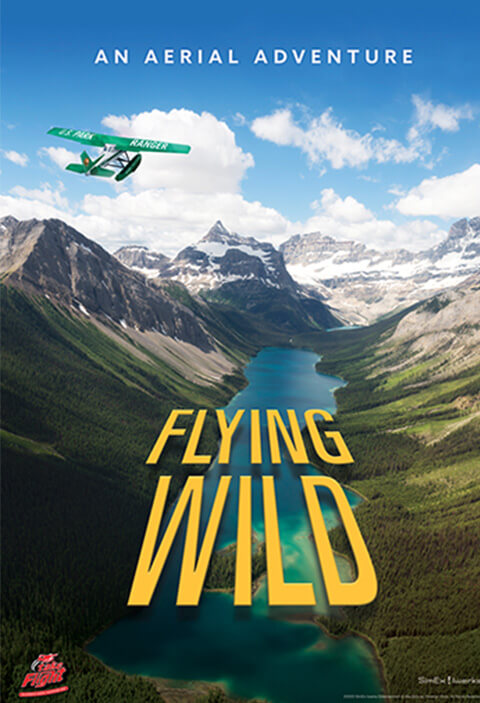 ---
NOW PLAYING NIGHTLY 8:30 PM – CLOSE
James Hood's MESMERICA is a family-friendly mind-blowing immersive 360 ride designed to relieve stress and is suitable for ages 4 and above. Join us and leave your troubles at the gate as we take you on a fantastic journey into awe-inspiring imaginary landscapes.