Take Flight Theater – Public Welcome!
Take Flight is the first fly ride of its kind in Wisconsin Dells and is dedicated to giving you the best cinematic motion adventures! Strap in as your feet dangle and your seat rolls, dips, and glides in front of our GIGANTIC 65′ wide x 48′ tall screen!
---
NOW PLAYING FLIGHT OF ALOHA 
Flight of Aloha is a new experience at Take Flight.  This adventure will take you high above the Hawaiian islands, letting you experience the natural beauty like never before – right here at Take Flight.  This film is sure to dazzle your senses and leave you awestruck as you set off on this brand new fly ride experience.
Learn more and get tickets here.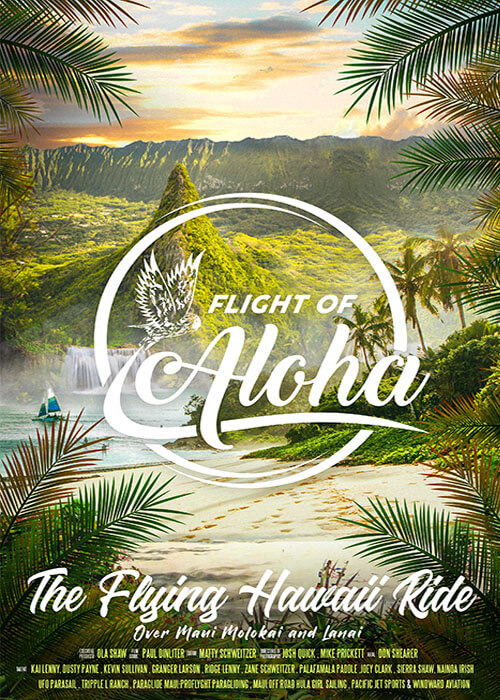 ---
NOW PLAYING FLYING WILD
Our feature film, FLYING WILD, takes you on an incredible cinematic adventure as your soar over some of the most prestigious landmarks (including Wisconsin Dells) and national parks in the United States. During your "flight," you'll feel a slight mist as you soar over lakes and oceans and catch scents of fresh pine as you fly over trees and forests.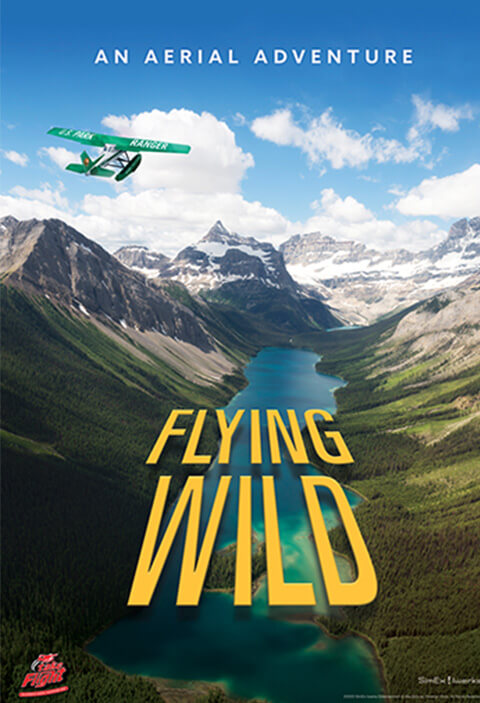 ---