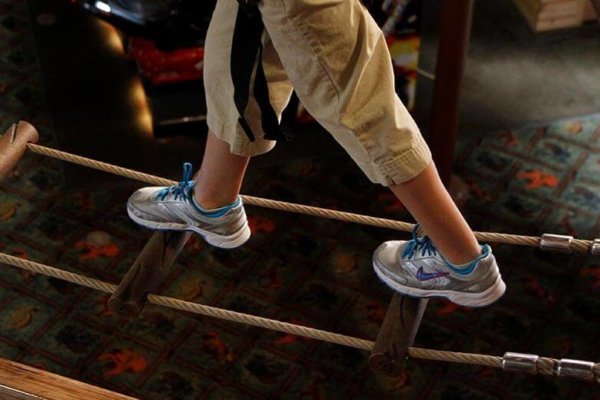 Northern Lights
Sky Ropes Course
Enhanced Your Sense of Stability
Located in the Wild West region, The Northern Lights Sky Ropes Course is perched 30 feet above one of our mega arcades! Wearing a full-body safety harness, you'll climb your way around 42 challenges with varying degrees of difficulty. Walk the tight rope, balance on rickety bridges and brave the balance beams!
Included on our Fun Pass / Learn More
---
This attraction is located in the Wild West region of the Wilderness Hotel near Timberland Play Park.
$9 for 30 minutes
The maximum weight for this attraction is 300 pounds.
There is not a minimum height or weight. However, the safety harness must fit correctly.
Guests must be 42" tall to enjoy this attraction.
Guests under 48" must be accompanied by an adult.
Indoor Attractions Information & Pricing
Please refer to our daily Wilderness Express HERE for today's hours.