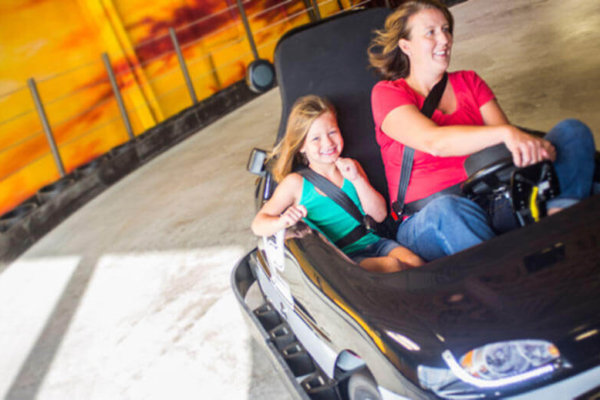 WilderwoodsGo-Kart Trail
Crazy Turns & Corkscrews
If you like thrills and excitement, you'll want to check out our indoor, two-story Wilderwoods Go-Kart Trail. Located next door to the Glitter Gulch Arcade in the New Frontier region of the hotel. The 525-foot long course offers a total adrenaline rush as you race with your family and friends.
---
Guests must be at least 56" tall and 10 years old to drive a  single or double kart alone.
Guests must be at least 60" tall and 18 years old to drive a kart with a passenger.
Guests must be at least 36'' tall and 4 years old to be a passenger in a double kart
$8.00 - Price does not include tax.
Other restrictions apply.
Indoor Attractions Information & Pricing
This attractons is included on our Fun Pass. Click HERE for more details.
Please refer to our daily Wilderness Express HERE for today's hours.