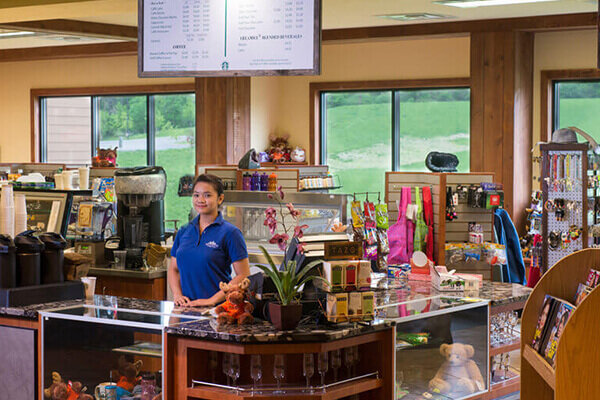 Campside Coffee & Gifts
Located inside Glacier Canyon Lodge near the lobby, Campside Coffee & Gifts feature convenience items, fun dinosaur themed gifts, and souvenirs. They also serve freshly brewed Starbucks™ coffee along with tea and iced beverages.
---
Please refer to our daily Wilderness Express HERE for today's hours.