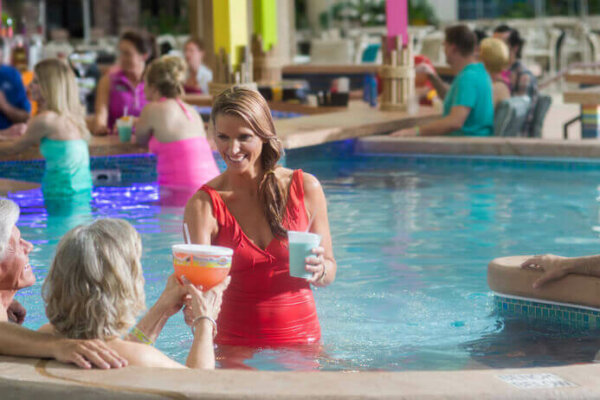 Margarita's
Margarita's indoor swim-up bar is located inside the Wild WaterDome indoor waterpark, make time to take a dip and get a drink at Margarita's Swim-Up Bar! This adults-only indoor/outdoor pool spans 1,400 square feet and can accommodate up to 88 guests (over the age of 21 of course), Margarita's Swim-Up Bar features an inviting tropical theme complete with a pergola and unique conversation areas.
Must be at least 21 years of age.
ID Required.
Please refer to our daily Wilderness Express HERE for today's hours.