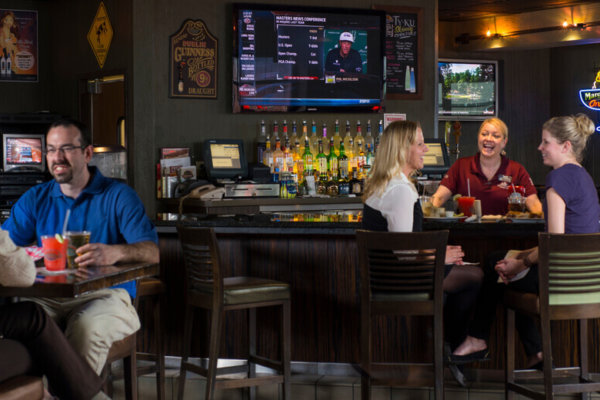 Survivors Bar & Grille
Delicious Burgers…and More!
Located above the Wild WaterDome, this restaurant has great views and a great menu! Enjoy fabulous American cuisine like Wisconsin's famous deep-fried cheese curds, Pizza, tasty burgers, salads, and more at this fun sports bar! The kids will love the window's views of the Wild WaterDome Waterpark below as well as our Wilderwoods Go-Kart track and arcade.
Need gluten-free? Ask our wait staff about which menu items can be prepared with gluten-free ingredients.
Survivors Menu   Gluten Free Menu   Allergen Information
---
Please refer to our daily Wilderness Express HERE for today's hours.