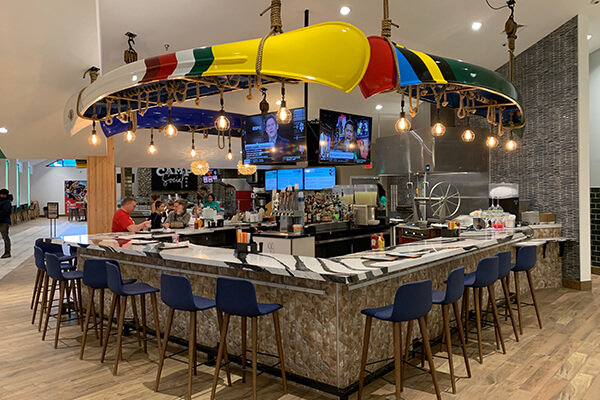 The Burger Bar
In addition to locally-crafted cocktails and shakes, The Burger Bar serves up 7 oz hand-pattied local Hereford chuck hamburgers, bratwurst and seasoned fried chips. Their specialty shakes (with or without alcohol) include Strawberry Shortcake, Campfire S'more and Carmel-Sauced varieties.
Also featuring large screen TVs to watch your favorite games!
Located in Camp Social off the New Frontier Lobby of Wilderness hotel.
Please refer to our daily Wilderness Express HERE for today's hours.