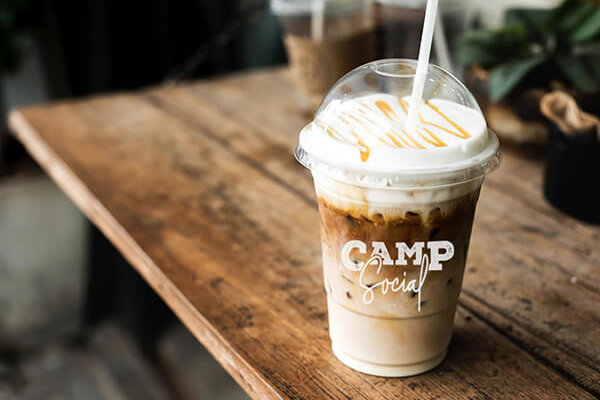 The Coffee Canteen
The Coffee Canteen serves up freshly roasted Bella Goose coffees and teas throughout the day. Located just off the New Frontier lobby inside Camp Social, you'll find classic favorites like espresso, americano, mocha, cappuccino, Latte and even hot chocolate. The Coffee Canteen also serves up our trademark creations – served either hot, iced or blended:
Campgirl Latte: Lavendar & honey latte
Maple Latte: Real Wisconsin Maple syrup latte
Salted Caramel Latte: Caramel latte sprinkled with sea salt
S'mores Latte: Smoky Mocha & Toasted Marshmellow
Blackout / Starry Sky: Espresso & Coffee
Caramel Apple Cider: Local Cider & fresh whip cream, cinnamon, nutmeg, and housemade caramel
Please refer to our daily Wilderness Express HERE for today's hours.