Media Mentions

Named 2018 Hotel With The Best Service
Planners need a trusted partner when it comes to producing successful events. And according to our readers, you can find that support at Glacier Canyon Lodge.  Read full article …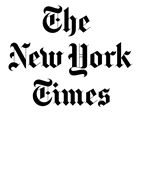 Stay and Play too! New York Times
Known as the "water park capital of the world," the Wisconsin Dells combines sprawling resorts with lavish water parks. One of these, the 600-acre Wilderness Hotel and Golf Resort, has a variety of accommodations themed after the north woods, including log cabins, above, each with three to five bedrooms, fireplace, deck and gas grill.   Read full article …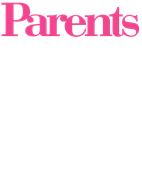 Parents Magazine Best Waterparks Listing
For first-timers the largest outdoor water park in the country – bigger than 12 football fields – Wilderness Resort features more than a half dozen toddler-friendly areas. Read full article …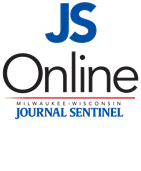 Slideboarding Ride opens in the Dells
The Wilderness Resort in Wisconsin Dells unveiled a new interactive slideboarding ride in its Klondike Kavern waterpark in December. Read full article …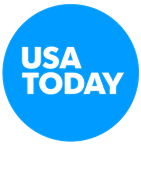 Indoor Water Parks: Keep warm with these thrilling rides this winter.
It can get pretty cold in Wisconsin, Minnesota, and Vermont. Actually, it can get pretty cold pretty much everywhere in the USA during the winter, with the occasional exception of Florida, which is the only place in the country where outdoor water parks remain open year-round. Read full article …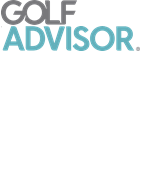 Wild Rock Golf Club named one of the top 25 courses by condition in 2015 on Golf Advisor.
Perhaps no element of a round of golf is under more scrutiny than the conditions of the golf course. From tee-to-green, golfers can be merciless beings when it comes to the standards at which the course is presented. Read full article …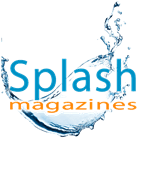 Wilderness Hotel & Golf Resort Review – The Perfect Spot for a Fun-Filled Winter Getaway 
The Wilderness Hotel & Golf Resort in Wisconsin Dells is the perfect spot for a fun-filled winter getaway. The mission? Spend 72 hours in America's largest waterpark resort, with the goal of staying dry as long as possible. Read full article …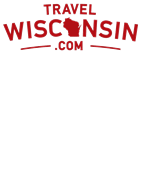 Family Fun Around Wisconsin with Jordy Nelson
Wide receiver for the Green Bay Packers and Guest Blogger on TravelWisconsin.com.
Welcome back, everybody. I hope everyone is staying warm out there. Wisconsin has so much to offer in the winter: ice fishing, skiing, snowmobiling – you name it! Read full article …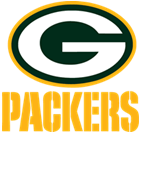 Wild Rock Golf Club at the Wilderness is mentioned as one of the Packer's favorite surprises in Wisconsin!
Wisconsin is home to Wild Rock Golf Club, a 7,414-yard Hurdzan/Fry design that was laid out to take advantage of the area's rolling hills, plentiful water, and limestone bluffs and outcroppings. Read full article …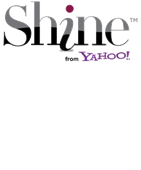 Slip and Slide: 7 Unbelievable Indoor Water Parks in the U.S. And Canada
The beaches are deserted and our fall jackets are slowly being replaced by parkas, but that doesn't mean we have to say goodbye to our swimsuits. Read full article …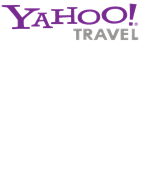 America's Coolest indoor Waterparks.
Endless summer—that's the promise of indoor water parks. And with it come surfing contests hundreds of miles from an ocean, waves lapping at pools the size of small lakes, and bright beach towels spread over lounge chairs as snow falls outside the windows. Read full article …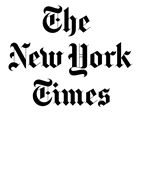 Getting Your Feet Wet at Water Parks
The first moments inside a water park complex almost always jar your senses. A rush of moist, chlorine-scented air fills your nose. Bright, cartoon colors, not to mention characters, surround you. Read full article …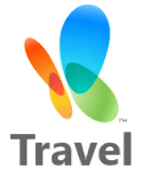 MSN Travel – 11 Waterparks That Make A Splash:Wilderness Resort ranked #4
It may be 20 degrees outside, or raining, or hailing, but it's always bikini weather at indoor water parks. Here are 11 that show how quirky, ambitious, international and just plain fun this type of park has become over the years. View slideshow …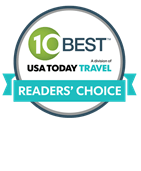 Best American Water Parks Winners: 2013 10 Best Readers' Choice Awards…
The winners for Best American Water Parks are in!  Wilderness was named #5 in the nation!
Click to see the 10 winners, which were chosen by the readers of 10Best and USA TODAY.
---
Mommy Mentions
Amanda Taylor, Survival Guide by the Working Mom
Let me begin by saying, I have a regret. Earlier this month, I took the family for a 3 day/ 2 night stay at The Wilderness Resort in the Wisconsin Dells. It was the first time we've visited Wisconsin, much less The Wilderness Resort, and we fell in love with both!
Read entire post here …
Professor, Faith and Family Reviews
The Wilderness Resort in Wisconsin Dells is one of the Dell's hidden treasures. The Wilderness has it all under one roof! We were able to host our first annual family reunion at the Wilderness and had a great time! We opted for accommodations in the 5 bedroom retreat cabin which housed our family of 18 wonderfully.
Read entire post here …
Jesica H.,The Mommy Bunch
Don't let summer pass you by – visit the Wilderness Resort for the ultimate in family fun! This year marks the third time that we have had the opportunity to visit the Wilderness Resort, and each time brings our family new memories. This time we told our friends in the military, who were back in Wisconsin on leave from overseas, about our plans and they decided to join us by booking a room of their own.
Read entire post here …
Katrina Gehman, Nursemommy.com
My family loves going on getaways for the weekend. It's our chance to regroup and recharge our batteries for whatever lies ahead. We were planning a weekend trip with my siblings and parents and wanted to go to the Wilderness Resort in Wisconsin Dells. I was very happy when they agreed to a review of their resort. Since my family and I had already booked the room, the Wilderness Resort was kind enough to give us a complimentary breakfast and 3 Wild Fun Passes (the baby can't use one of course).
Read entire post here …
Jamie Weitl – Stickyfeet2.com
Christmas Break: Wilderness Resort at the Wisconsin Dells – We didn't do anything exciting on New Year's Day except pack so we could head to the Wisconsin Dells on Wednesday January 2nd…
Read entire post here …
Lena Burkut- Way2GoodLife.com
Wilderness Vacation – Wisconsin Dells, WI – Tight budget and two small kids make it challenging to travel. Kids are just old enough for a full price airline ticket and not old enough for everything else. The other problem I have (and some of you will agree with me) – I hate going to busy places with my kids…
Read entire post here …
Maureen Fitzgerald – WisconsinMommy.com
Enjoy Fun at The Wilderness No Matter What the Weather! – My family actually prefers to go to the Dells during the off season.  The roads are much less crowded, we don't have to wait at restaurants, and we stay at the Wilderness where there is plenty to do even if the temperature doesn't go above 40 degrees…
Read entire post here …
Stacy Snook – WisconsinParent.com
Wisconsin Waterpark Roundup: The Wilderness Hotel and Golf Resort, Wisconsin Dells – One of the many things I love about summertime in Wisconsin is the endless options when it comes to family activities. I recently had the opportunity to spend some fun and completely refreshing quality time with my family at The Wilderness Territory in Wisconsin Dells…
Read entire post here …
Jesica Helgrin – MommyBunch.com
Visit Wilderness Resort for the perfect back-to-school getaway! – We took a family trip to Wilderness Resort last week, and it was the perfect little staycation/end of summer trip…
Read entire post here …
Megy Karydes – Traveling Mom.com
Wisconsin's Wilderness Hotel and Golf Resort Delights All Ages – Most people may not be aware that Wisconsin Dells is home to some of the biggest water parks in the country including Wilderness Territory …
Read entire post here …
Jennifer Lobo – Redlands.Macaroni.Kid.com
Do you and your family like water parks? If yes the place to be is Wisconsin Dells, "The Water Park Capital of the World". You won't know where to start because the Dells has the largest concentration of water parks of any place in the world …
Read entire post here …
Jessica McCoy – AllSheCooks.com
Wilderness Resort in Wisconsin Dells is a family fun vacation destination. Not only is the Wilderness Resort the largest water park resort in the United States, it has indoor and outdoor water parks. When you stay at the Wilderness Resort, you can visit any of the Wilderness Resort water parks …
Read entire post here …