Klondike Pizza Kitchen – Pizza Delivery
Pizza Delivery to your Room or Poolside!
Why leave the Wilderness or even the pool for pizza delivery when you can have your Klondike Pizza delivered right to your room or wherever you are in the Wilderness Resort! Try our delicious Golden Nugget Pizza topped with fresh Wisconsin cheese curds. A favorite of pizza fans and Wisconsin cheese curd fans as well! A true pizza lovers and cheese lovers' dream come true. Call today for a pizza made in-house, just the way you like it! You can also get hand-crafted pizzas and breadsticks served at the counter by the slice or the entire pizza. Located on the mezzanine level of the Klondike Kavern Waterpark. Don't forget we offer POOL-SIDE DELIVERY for the whole resort! Call today for an in-house pizza, just the way you like it.

DINE IN • CARRY OUT • DELIVERY
Call 608-254-1690 or Hotel Ext. 40791.
View the Klondike Pizza Menu Here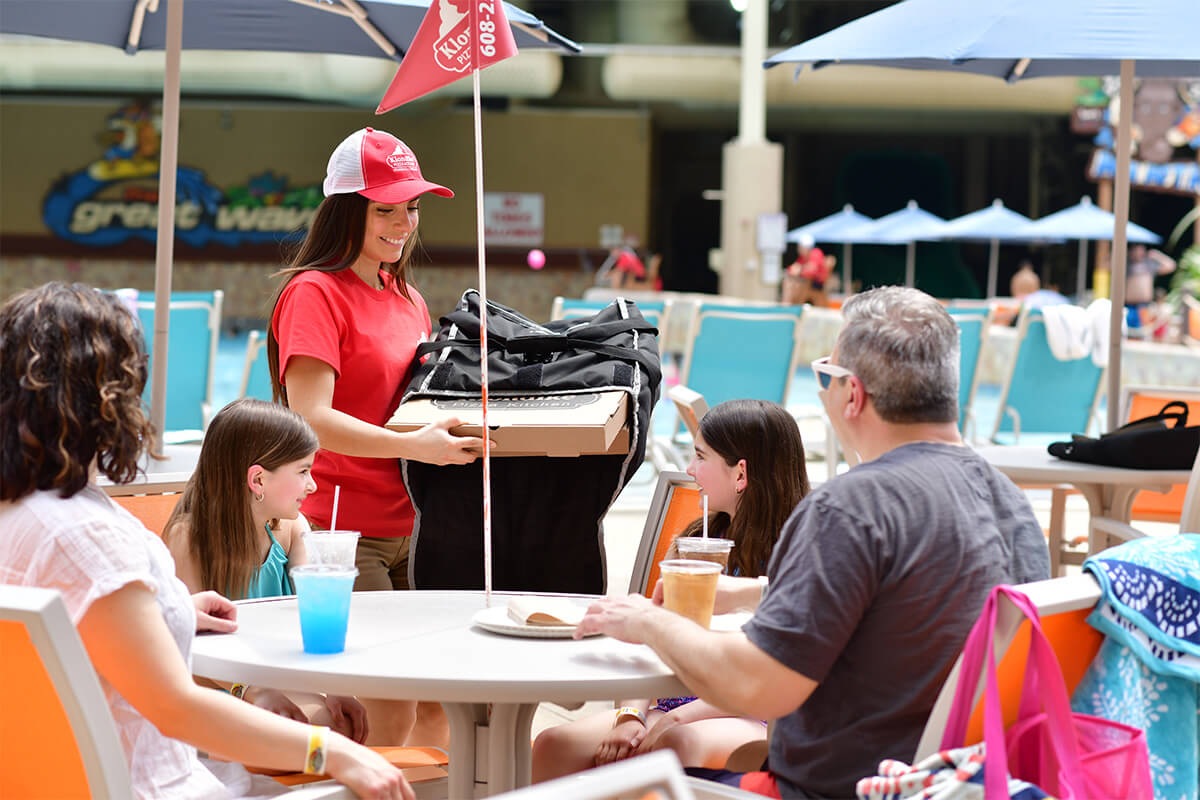 ---
Check out our Dining & Shopping page for all our options at the Wilderness Resort.