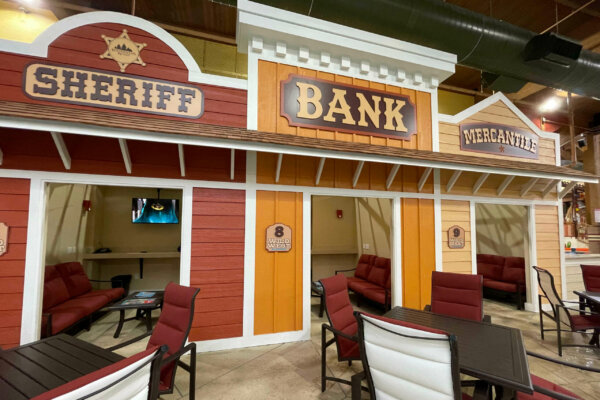 YeeHaw's Watering Hole
Our newest swim-up bar is NOW OPEN in the Wild West Waterpark!  We reckon' this whistle wettin' watering hole is going to be the place to be for all you city slickers and country folk too.  Luxury cabanas surround a massive swim-up bar area, with plenty of dry seating too.  Lots of TVs to watch the game on or just kick back and relax…ye hear!
Must be at least 21 years of age.
ID Required.
Please refer to our daily Wilderness Express HERE for today's hours.