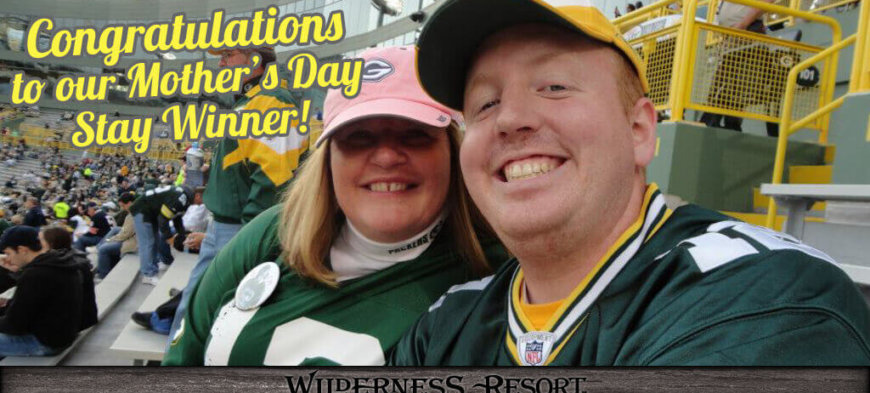 AND THE WINNER OF OUR MOTHER'S DAY CONTEST IS…
Wow, we knew all moms were special before we started this contest but now we have proof! The response to our Fabulous Mom Mother's Day contest was huge! We received so many loving email submissions about moms. Thank you to everyone who entered!
Before we announce our winner, we wanted to share with you a couple of our favorite quotes  from the letters we received:
"My mom inspires me to go out and make a difference and simply to be the best version of myself out there."
"She is the glue that holds this family together. She is the most selfless, encouraging person I have ever met, and she deserves the best!"
"My mother is beautiful. She is strong. She is trustworthy. She is caring. She is selfless. She is confident. She knows exactly how to help you, and she gives the best advice. My mother puts everyone before herself."
"She is a fierce 'Mama Bear' and always protects her children."
It was very difficult to select just one mom as our winner for this contest but our panel of judges came to a decision. We'd like to congratulate Laurie from Richfield who was nominated by her son Justin. She was chosen as our Fabulous Mother's Day Contest Winner. Here's what Justin had to say about his mom:
"My mom deserves to win this contest because she is the ultimate Mom.  Yes, she did the typical make meals, made sure the house was clean, helped us with homework Mom duties, but she never questioned why she had to do it. She is the best advice giver I know.  My Mom has not taken a vacation since 1995 when my brother was born. She has worked hard all her life to provide the best possible opportunities for me and my two brothers. She wanted to have her own baseball team and was well on her way, having 3 wonderful sons, giving them unconditional love. She always encourages us to become better men in life, treat people with respect, stand up for what you believe in, and always dream for the impossible. My mom's laugh is contagious, and you can always tell that she is in a good mood when our family says that Mom has the "mom laugh." My mom's parents passed away too early to see all the accomplishments that she has made throughout her life. But the problem is she never gets noticed for these outstanding achievements in her field of medical assistant. Our family does our best to let my mom know that she matters to us and is with us every day in our hearts. I think it's time that somebody else recognizes the great things that our Mom has done for her family. She even switched jobs and worked at home so she could be closer to her kids and help us with whatever problems we had.  She always took an interest in her sons' interests whether it be sports, Boy Scouts or music.  She was a scout leader, band parents secretary, middle school athletic secretary, scorekeeper for little league, and poinsettia sale organizer for high school.  But all those extra roles could not compare to the most enjoyable one she had: being the most fabulous mom, and that's why she deserves to win this contest."
Laurie will be enjoying Mother's Day weekend at the resort  and Mother's Day brunch in the Wild Canyon Cafe with her family! Congratulations Laurie!