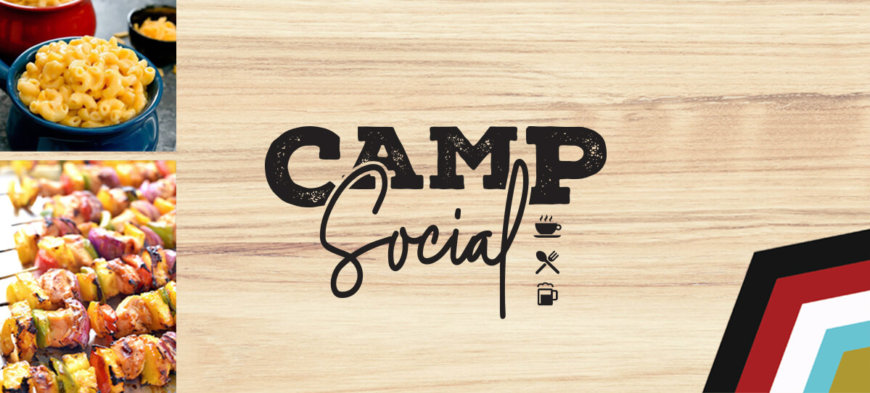 Camp Social Food Hall to Replace Wild Canyon Café
Editor's Note: Camp Social officially opened on December 21.
If you've walked in our New Frontier Lobby lately it's pretty hard to deny that something major is going on.
We're excited to announce that we're creating a whole new dining experience to replace the Wild Canyon Café. In late December guests will be able to visit Camp Social!
According to Eric our food and beverage manager, "Camp Social will be a 15,000 square foot family friendly dining experience that will pay homage to those things that speak to Americana with a modern wilderness design.  This will be the Wisconsin Dells' first food hall, which is exciting because it's the latest dining trend!"
Within Camp Social, guest will be able to enjoy:
The Burger Bar a full‐service bar that will also serve up a small menu of great burgers!
Coffee Canteen  that will serve locally-sourced Bella Goose coffee, teas, smoothies, & doughnuts.
Breakfast Buffet that will serve up a hearty breakfast from french toast to omelettes plus so much more!
Lunch Buffet that will serve up an all you eat pizza and salad bar.
Dinner Buffet that will serve favorites like mac'n cheese, paninis, pizza, salads and more.
The Candy Cabin where guests will be able to satisfy their sweet tooth with unique candy innovations.
There will also be a campy rec room area where patrons can relax while playing games, watching sports on the big screen, or even sitting around a cozy fire to swap stories. Pop-up carts will also sell Wisconsin novelties.
Camp Social will be open for breakfast, lunch and dinner. Hours are TBD. Keep watching this blog and our social media for updates.
Beyond this project our New Frontier lobby is also getting a complete makeover. The new lobby, which will feature a beautiful two-story vaulted ceiling and convenience store, will be complete in spring 2020. It will also have more guest check-in stations to make the registration process smoother; and a separate shuttle pick up/drop off area complete with comfortable seating. Outside, guests will find an enhanced three-lane drive up for ease of parking while checking in.
Watch our social media pages for photos of the construction process. We're excited to reveal all of the new things happening at the Wilderness.
Here are some fun constructions pictures: