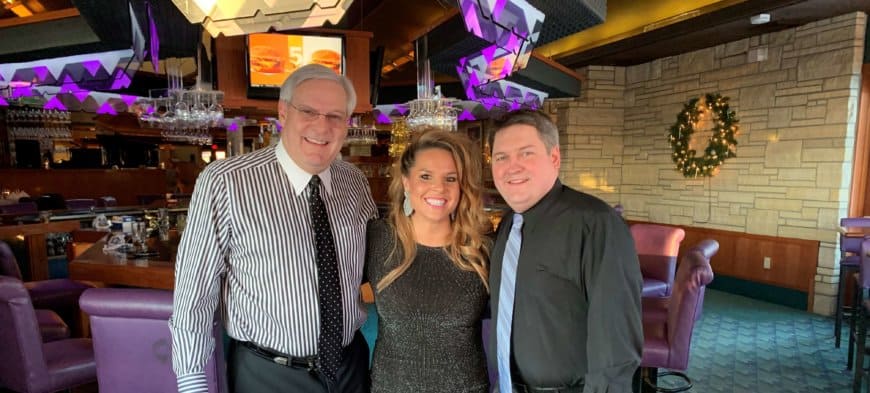 Field's at the Wilderness Founder Retires
December 31 marked the end of an era in Wisconsin Dells as Robert Field retired and turned over operations at Field's at the Wilderness to Ryan Hasheider, his daughter Katie and the Wilderness Resort.
Over the past 50 years, Robert had become a bit of a local celebrity because he dedicated his life to serving up some of the finest food and drinks in Wisconsin Dells. First at his family's Steak and Stein and then in 2000 when he opened Field's at the Wilderness with his brother Tim.
Field's at the Wilderness was truly a labor of love for Robert, who worked with architect James Dresser, an understudy to Frank Lloyd Wright, to create a remarkable dining environment. Every detail about the restaurant's design, down to the car paint used on the restaurant's walls to create a special sheen, was meticulously thought out between the two.
Robert's motto throughout his career was: "We are ladies and gentlemen serving ladies and gentlemen," exemplifying a standard of hospitality that offered the highest level of food and service possible.
According to Joe Eck, COO of Wilderness Resorts and Waterparks, "In 2018, when Robert approached us about his desire to retire and asked us if we would have an interest in continuing the Field's legacy we immediately said yes! Field's is a gem to this community that we didn't want to see go away. And, we were confident that with a solid transition plan and the strong team Robert had established through the years we could carry on the Field's legacy. Robert really did an amazing job creating a top-notch team with Ryan and Katie at the helm and his amazing kitchen and wait staff."
Ryan Hasheider said, "Both Robert and Tim instilled a high level of integrity, respect, and diligence as owners and operators. And, I am honored that Robert has entrusted the Wilderness, Katie and I to carry on his legacy. Our goal is to carry on with this same mentality and focus to continue to provide the experience that our guests have come to expect from Field's. The only thing we may be changing are some slight updates to the interior as far as lighting and carpeting."