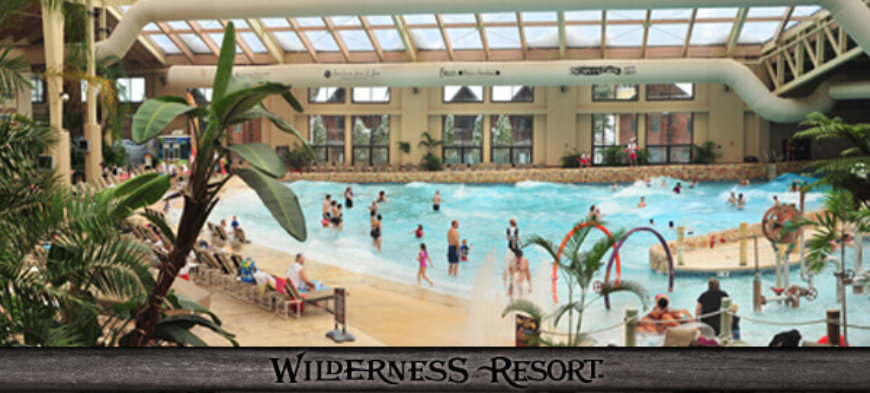 FOCUS ON SAFETY MEANS CHANGES FOR OUR WAVE POOL
We take great pride in ensuring that our guests are safe while enjoying their vacations. This is why we have an onsite security team, and why we require that all of the lifeguards in our waterparks to be American Red Cross certified and that they attend weekly aquatic safety training sessions.
It is also why, with the New Year, our management team decided to remove tubes from use in the Great Wave pool in the Wild WaterDome. Historical records told them that 10-15 guests were injured annually as a direct result of the presence of tubes in the wavepool. Additionally, records from 2015 showed that guards entered the water to assist distressed swimmers 580 times, most of whom had fallen off a tube in deep water and could not get themselves to safety.
The results from removing the tubes from our Great Wave wave pool to date are impressive: From January 1- February 22, there were no reported wave pool injuries. For this time period in 2015, there were 5. There has also been a 12 percent reduction in the number of recorded times a lifeguard has had to jump in the wave pool to save a guest. Given last year's numbers, over the course of a full year this 12 percent reduction will translate into 70 fewer guard assists for guests in distress.
According to Kassandra S., a Facebook fan, "I am glad you got rid of tubes! While I would be holding my child's hand with a life jacket on my kids, they would get stuck under the tubes because the people in the tubes would not watch where they were going."
Tony R., another Facebook fan adds, "I was there a few summers ago and actually grabbed a kid who had fallen out of his tube and was going under. His dad was very appreciative. So I see the point."
Brandon S., our Aquatics Director, says all of these initiatives are to make each guest's stay safer.  "The last thing we want our guests to have is a fun-filled family vacation that turns into a visit to the emergency room. That's why we are constantly looking for ways to improve the safety of our resort. If you have any other ideas, we would welcome your suggestions. Please email them to [email protected]."