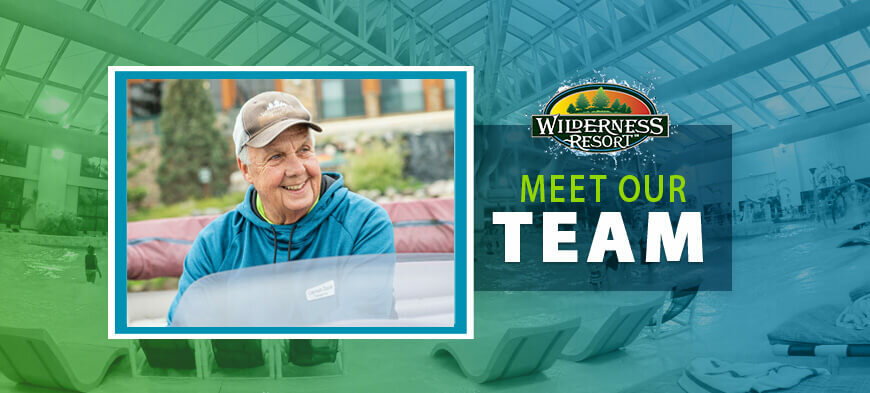 Get To Know Captain Dave, Our Water Taxi Driver
Name: Captain Dave
Title: Water Taxi Driver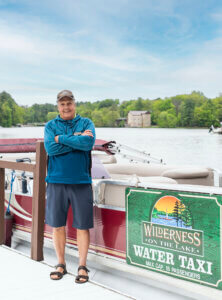 So, what does your title mean you do at the Wilderness?
I move guests across Lake Delton via the resort's pontoon boat.
What is the best part of your job?
Interacting with guests, seeing the smiles on their faces when they find out they get a free ride across the Lake.
How long have you worked at the Wilderness and in what roles?
19 years – in addition to driving the water taxi, I also serve as a bus driver and help in maintenance when needed.
Favorite wet attraction at the Wilderness?
The infinity pool at Wilderness on the Lake. It is beautiful.
Favorite dry attraction at the Wilderness?
Take Flight
Favorite food venue at Wilderness?
Field's at the Wildernesss
Favorite thing to eat at Wilderness?
Hot donuts from the Donut Truck in Camp Social.
Favorite adult beverage at the Wilderness for when you get done with work?
A Dirty Martini on the patio at Field's.
Piece of advice for first time guests?
Get a map. The Wilderness is a very large complex with many amenities.
Now for some fun stuff:
Favorite toy when you were a kid?
My bicycle – it got me everywhere.
All-time favorite movie?
The Great Outdoors
All-time favorite TV series?
Seinfeld
Favorite ice cream flavor or Pistol Pete concoction?
Chocolate with Reese Pieces
What toppings do you like on your pizza?
Pepperoni and sausage