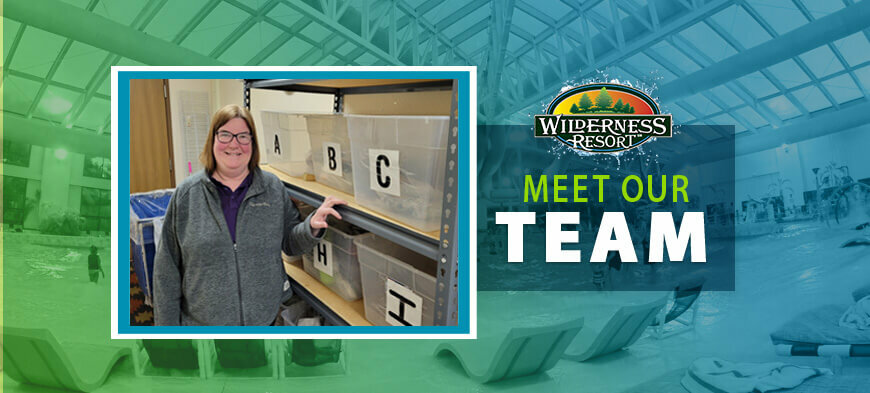 Get To Know Gail Our Lost & Found Supervisor
Name: Gail
Title: Lost and Found Supervisor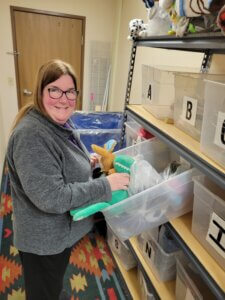 So, what does your title mean you do at the Wilderness?
I return lost or left behind items to our guests. Here's how it works:
Lost and Found picks up at various location points throughout the resort. We then email each and every guest about their left behind/lost items. The goal is to return their belongings in an organized efficient manner through shipment or pick up options. The guests belongings range from sentimental to high value and everything in between. Our department is so thankful for the cooperation of coworkers throughout resort.
What is the best part of your job?
Locating and returning an item to a guest and seeing how happy it makes them. Some of our favorite items to return are children's items such as a favorite stuffed animal or blankie that they can't sleep without.
Many guests are also super appreciative to get back their various electronic items and chargers as well.
How long have you worked at the Wilderness and in what roles?
I have worked at the resort for three years – all in lost and found.
Favorite wet attraction at the Wilderness?
The Great Wave
Favorite dry attraction at the Wilderness?
Take Flight
Favorite food venue at Wilderness?
Survivors
Favorite thing to eat at Wilderness?
Sliders from Survivors
Piece of advice for first time guests?
The Wilderness is a large place with lots of options for fun, take the time to visit both the wet and dry activities for the most fun.
Now for some fun stuff:
Favorite toy when you were a kid?
Paper dolls
All-time favorite movie?
Grease
All-time favorite TV series?
Hallmark movies
Favorite ice cream flavor or Pistol Pete concoction?
Mint chocolate chip
What toppings do you like on your pizza?
Pepperoni