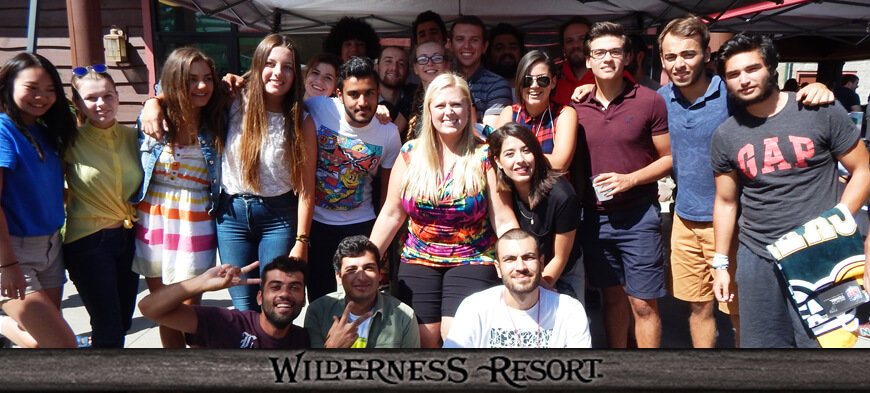 Getting to Know some of our J1 Workers
Tweet
Since 2002, the Wilderness Resort has been working with countries from around the world to bring high-achieving college students to the United States through a J1 program where they can secure a VISA and experience American culture by working in the United States for a brief period of time.
This summer we have 460 students from 20 countries working in a variety of jobs at the resort, and we thought it would be fun to introduce a couple of them to you .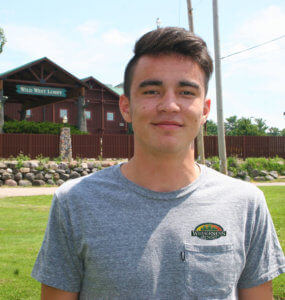 Shohrat Rozyye who works as a lifeguard, is from Turkmenistan, and is studying to become an English teacher. He is the oldest of 3 children, and he heard about the Wilderness Resort's J1 program through the internet and thought it would provide a great opportunity for him to work on his English.  He has been surprised by the amount of J1 workers at the Wilderness, and has really enjoyed getting to know everyone and making some great summer memories.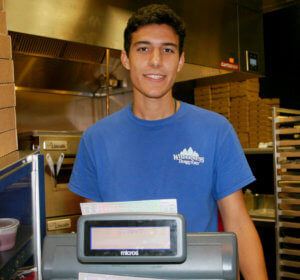 Marco Gutierrez who works in Food & Beverage, is from Spain, and is studying at Seville University to become a human resources professional or a lawyer. He has one older brother, and heard about the J1 program through a friend who did the experience last year. Marco thought it would be a great way to work and travel, and has loved getting to know so many employees literally from around the world. He also loves America's big cities and culture.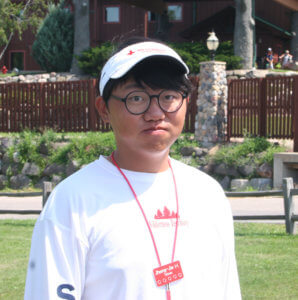 Jheng Jie Hong, who works as a lifeguard, is from Taiwan and just graduated with a degree in Biology. He is hoping to be a biologist or a pharmacist. He has a younger sister, and heard  about the  J1 program from a friend.  He wanted to do the program because he loves America's culture and people. He also loves the independence he has had being in the program, and all of the people he has met from so many different countries.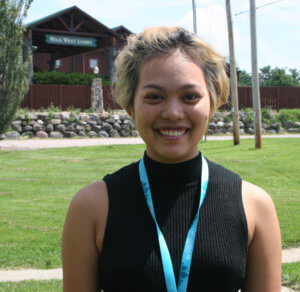 Kanchanok (Katy) Ridhirong, who works in  Attractions, is from Thailand and is an English major studying at Mahidol University. She has 2 step-brothers and a step-sister.  She joined the J1 program because she wanted to live abroad for a while without asking her parents for money. She loves the American culture and American's attitudes, adding that everybody has been so nice and friendly to her. She says she will always remember the friendships and memories she has made during the summer of 2017.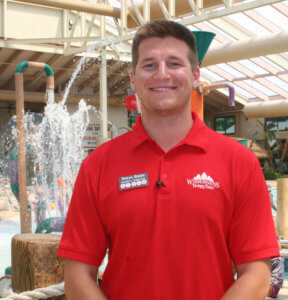 Borys Balon, who works as an aquatics supervisor, is from Poland and is studying Finance and Accounting at the University of Economics in Katowice, Poland. He is an only child and learned about the J1 program through the internet so he could come to the United States. He has been so impressed with how friendly people are towards him. He also loves the freedom he has in America and all of the money he is making to take back home.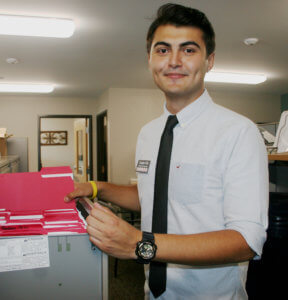 Cagdas Kilic, who works in  Human Resources, is from Istanbul in Turkey. He is studying Psychology, and learned about the J1 program from one of his brother's best friends who worked in the J1 program in 2013. Since he was looking for some adventure and unique experiences he decided to pursue the opportunity as well. Cagdas has been shocked by how friendly people are in America and how many friendships he has made through the program.