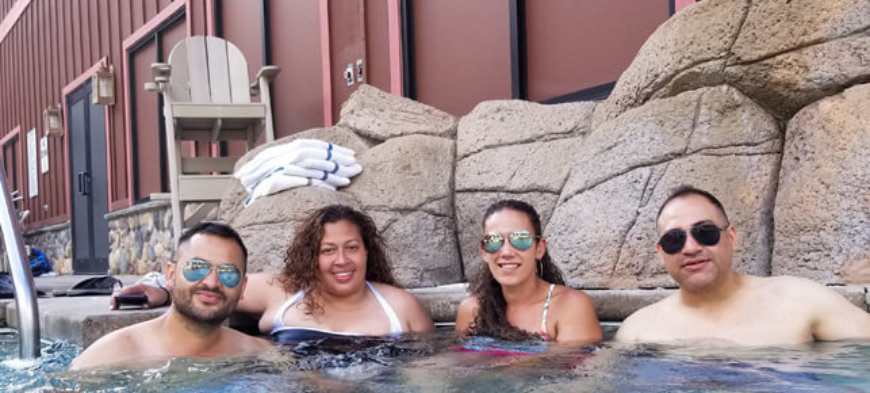 Hosting Our Annual Reunion at the Wilderness is Always a Hit!
By Mrs. Ramirez of Chicago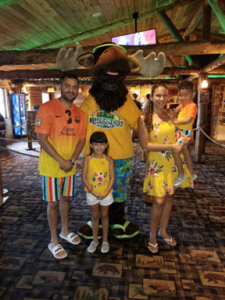 When did you start hosting your family reunion at the Wilderness and why? How many people came?  We just celebrated our 19th Annual Ramirez Family and Friend's Reunion at the Dells in August. We've stayed at many different resorts in the Dells area over the years.  Once we started organizing our accommodations at Wilderness, our group loved it so much we have stayed at the Wilderness every year for the past 5 years.  Our first year we had less than 30 people in our group  and this year we had 206 people join us with our youngest member being only 3 weeks old and our oldest over 80 years old. Our group is made up of almost 70+ children under 15 years old which is why the Wilderness is so perfect for hosting our reunion.
Every year our reunion is for two nights over the third weekend in August.  On Friday night, we have a group dinner at Monk's and everyone loves the tailgate buffet and burgers.  On Saturday, we have a catered lunch by Monks in the Wild WaterDome indoor waterpark area and on Sunday, we end our reunion with a group breakfast buffet at Wild Canyon Café.  
What types of lodging do you utilize?  We always stay at the (Wilderness Hotel) Double Suite with a wet bar. This year we occupied 36 suites!  They are spacious for families for up to 7 people.
What is your family reunion participants favorite thing to do at the Wilderness?   Our group loves the indoor and outdoor waterparks.  The kids love the mini golf as well.  This year we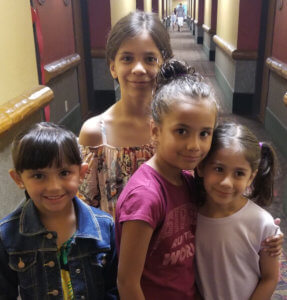 organized family activity vouchers to play mini golf at Wild Abyss 3D Blacklight Mini Golf.
Why do you like hosting your reunions at the Wilderness?  The Wilderness has a great variety of activities for all ages in our group. From the swim-up bar, arcades and on-site parks, shops and restaurants.
Do you have any advice for someone else thinking of starting to plan a family reunion?  Try to plan and stay as organized as possible.  The staff at Wilderness make it so easy to help make your group planning a breeze.  Jenilyn in group sales has helped organize our rooming list, activity vouchers, payments and all my questions.  Janice at the Wild West front desk lobby is so great and helpful, she helped me check in all 36 rooms quickly and is always so pleasant.  Randy at the Wild Canyon Café is great in accommodating our group for our breakfast.  Dan and Dawn at Monk's are always so accommodating and always go beyond to make sure our group is satisfied.  I greatly appreciate all the Wilderness staff!