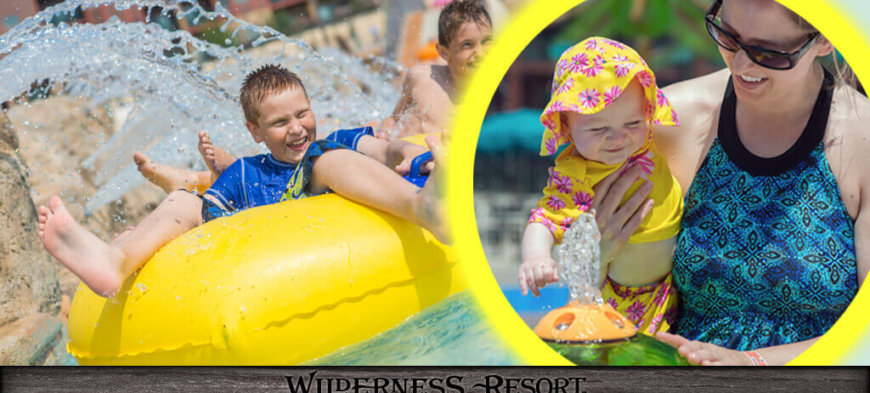 IT'S SUN SAFETY WEEK – HERE IS HOW YOU CAN PROTECT YOURSELF
Summer is finally here, and as America's largest waterpark resort, we want to make sure that you're being safe when you are out having fun in the sun. Thoughtless over exposure to the sun can result in painful sunburns, premature aging of the skin, wrinkles and a variety of skin problems.
According to the Center for Disease Control, during the summer months, people should be most concerned about harmful UV ray exposure between the hours of
9 a.m. – 3 p.m. Here are some easy tips on how you properly protect your skin during this time:
Always use sunscreen  with an SPF factor of 15 or higher and reapply it regularly if you are in  the sun for more than two hours, swimming or doing things that make you sweat. Make sure your sun screen is not out of date and not exposed to extreme heat. We have sun screen available for purchase in all of our outdoor waterparks, the Wild WaterDome and our gift shops.
Wear a swim shirt to protect your chest shoulders and back while in the water.
Wear a dry t‐shirt or a beach cover‐up poolside.
Wear a tightly woven hat with a wide brim all the way around it to shade your face, head, ears and front/back of your neck.
Wear sunglasses to protect your eyes and the tender skin around them.
Stay in the shade under an umbrella, tree or in a cabana during hottest midday hours.
Have a safe and fun summer everyone!