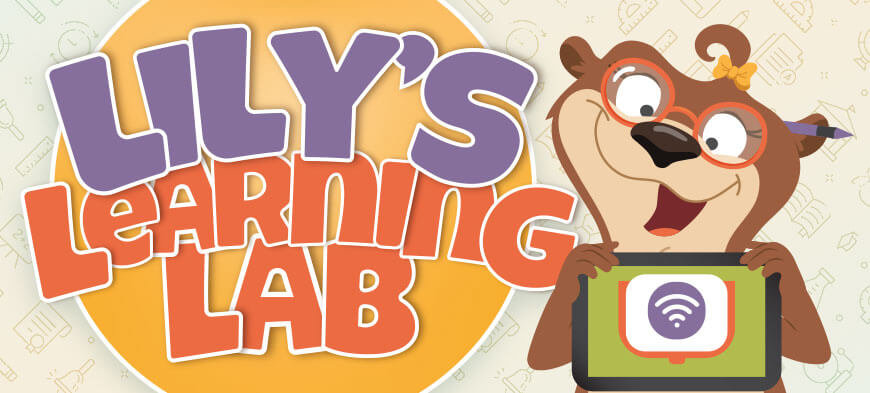 Lily's Learning Lab Makes Virtual Learning Possible While On Vacation
We're here to tell you there are some benefits to virtual learning…You can grab your kid's tablets, hit the road and they can do their schoolwork while on vacation at the Wilderness!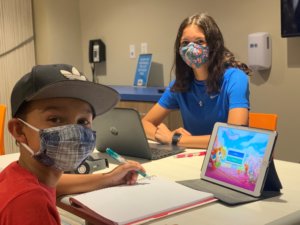 That's right, we've created Lily's Learning Lab, a great space tucked away off of our newly remodeled New Frontier lobby. Kids who are participating in virtual learning programs can bring their devices to this learning lab, log in on our WIFI signal, do their schoolwork and then when they are done, hit waterparks for some fun!
Lily's Learning Lab is open 8 am to 8 pm daily and is free of charge to use. To utilize it please inquire at the Daily Adventures Desk. WildKids staff will also be present periodically to provide support, make sure that the room is sanitized regularly and that students and parents are following social distancing guidelines and wearing masks.
Looking for additional learning opportunities? Be sure to pick up our new learning packets we've developed on the counter in the room. Or, check out our new Take Flight aerial adventure ride which soars over some of America's beautiful national parks. Take a hike on our walking trails or at Devils Lake State Park to enjoy nature. You can also visit the International Crane Foundation in Baraboo to learn about the 15 species of cranes. Learning certainly doesn't have to stop when you are on vacation!
So don't let virtual learning keep you home. Plan your fall family getaway to the Wilderness!