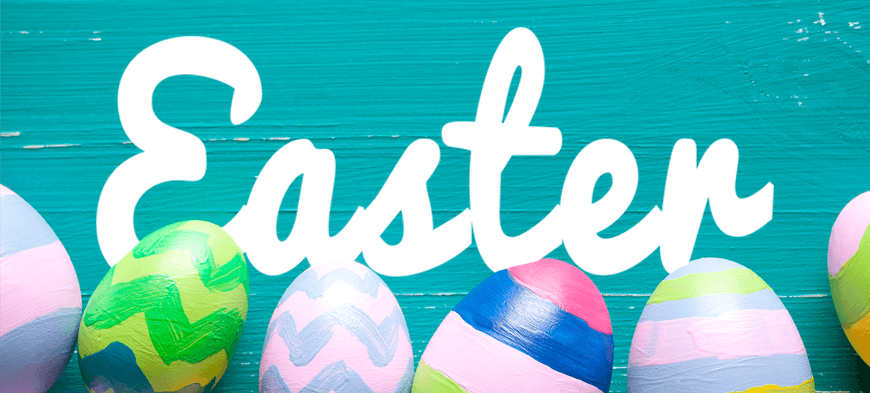 MAKE YOUR EASTER "EGG-CELLENT" AT THE WILDERNESS
The Easter Bunny has promised us that he'll be making some special photo op appearances in our New Frontier Lobby in front of Camp Social Entrance. Then you can hop along the Bunny Trail by following a map around the Wilderness with special stops for candy.
At our Canyon WildKids' Room will be having complimentary Easter themed crafts and games all weekend long.
What would Easter be without an Easter Egg Hunt? We will have over 10,000 eggs filled with surprises for the kids to gather outside at Wilderland near Condo 200. Please see the WildKids' Activity Schedule when you arrive for details about age groups.
Times for each of these events are listed below or to learn more about any of the guest-exclusive activities we have planned, please visit: EASTER
Easter Dining Options
In addition to participating in our fun Easter activities, families will want to treat themselves to a delicious and "eggs-stravagant" Easter Brunch or Dinner Buffet in Camp Social! For details click here.
TIMES AND LOCATIONS FOR THE FUN EASTER WEEKEND ACTIVITIES AT THE WILDERNESS
Meet the Easter Bunny in the New Frontier Lobby
Saturday and Sunday from 9-10 a.m.: Grab your selfie stick and get the whole family together for a special picture with the Easter Bunny.
Hop the Bunny Trail 
Friday and Saturday from 5-7 pm: Pick up a map and hop, hop, hop like a bunny along the trail.  Stop at the marked spots for candy. Bags and maps are to be determined due to construction.
Easter Themed Crafts and Games in the Canyon WildKids' Room under Glacier Canyon's Lobby
Every day at 11am-3 pm: Make fun Easter-themed crafts and games
Saturday from 1-2 pm (until supplies last): Dye your own Easter egg
Every day at 3pm: Play Easter Bingo
Easter Egg Hunt at Wilderland 
Sunday at promptly at noon: Located outside at Wilderland near Condo 200. Games will start at 11 and the egg hunt will begin promptly at noon. We will supply bags, but you are welcome to bring your own.