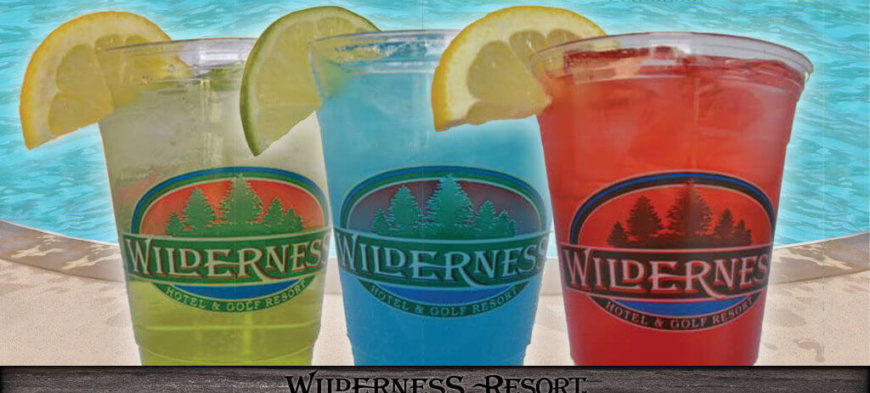 NEW COCKTAIL MENU UNVEILED
In honor of our new Margarita's Swim-Up Bar opening, we put our mixologists to the test, and asked them to come up with some great new drinks for adult guests to enjoy. Using premium spirits, and looking to the tropics for inspiration, they created a menu full of mouthwatering refreshers.
Combining on-trend flavors like acai berry, apple and spicy ginger with tropical standards like pineapple and citrus, our new drink menu offers interesting cocktails for those who like it sweet and those who enjoy things with a little bite! All of our new cocktails are a perfect indulgence to sip poolside.
Here's just a sampling of some of the awesome concoctions we are now offering on our cocktail drink menu:
Beachbum – a refreshing rum cocktail bursting with fruit flavors, made with Brugal rum, Cedilla Acai Berry Liqueur, pineapple juice and lemonade
Lost Treasure –all the richest tastes of the tropics, made with Blue Chair Spiced Coconut Rum, Bols Banana Liqueur, pineapple juice and orange juice
Moscow Mule – a popular classic made with Tito's Handmade Vodka and Ginger Beer
Strawberry Slide – all the flavor of summer captured to enjoy year-round, made with Svedka Strawberry Lemonade Vodka, Bols Strawberry Liqueur and lemonade
King of the Beach – a bold statement of citrus with a hint of sweet, made with 1800 Silver Tequila, Bols Blue Curacao, a splash of Sour Mix and topped with Sprite
Johnny Appleseed – a sweet and sour combination, made with Blue Chair Rum, Bols Sours Apple Liqueur and Sprite
Kraken Storm – the spice of rum with the spicy bite of ginger, made with Kraken Rum and Ginger Beer
These delicious beverages are available to anyone 21 years or older at Margarita's as well as the Thirsty Buffalo, TommyKnockers, Survivors Bar and Grill, and the Tap Room.
You can also get them at all of our beverage outlets in the waterparks. Please enjoy responsibly. Cheers!