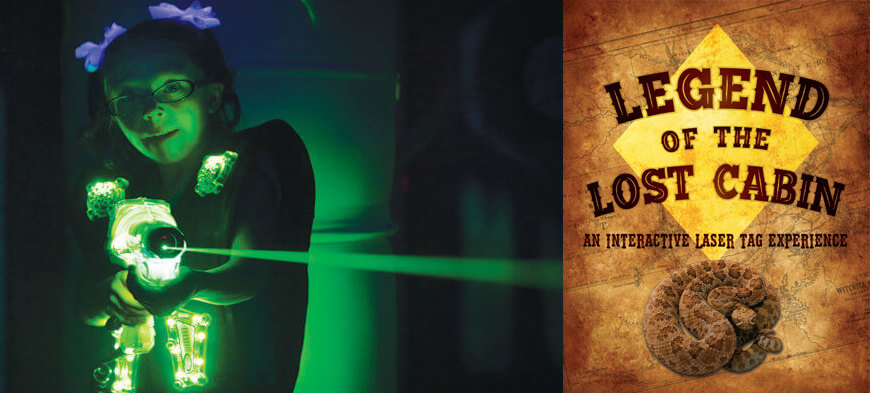 New Laser Tag Arena Opening March 1
Wilderness Resort is excited to announce that we are building a new 3,000+ square foot, three-story laser tag arena next to the Timberland Playhouse in the Wild West region of the hotel. The new Lost Cabin laser tag arena will allow up to 20 players at a time to battle each other using state-of-the-art laser tag equipment. The stimulating arena will feature a fog machine, interactive targets, and a helicopter suspended from the ceiling.
According to Chris, our attractions director, "A lot of time has gone into creating this new arena from the ground up. We hope that people will enjoy the thrills and challenges of this exciting battlefield and finding the Lost Cabin on the third level of the arena."
The arena is set to open on March 1st. The space where the old OK Corral Laser Tag Arena used to be is being converted into a beautiful lobby with three-story vaulted ceilings, which will also open in the spring of 2020.