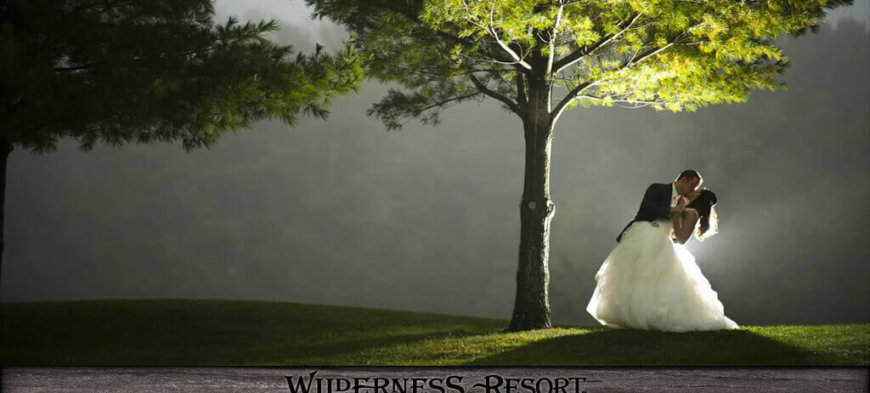 OUR DREAM WEDDING AT WILD ROCK
By guest blogger: Theresa from Greenfield, WI
With just under a year to plan the wedding of our dreams, I was a little nervous to begin! Then I found the Wild Rock location, and when my fiancé and I visited it, we instantly knew it was perfect. We knew it would be perfect for our smaller-size wedding and reception (120 people), perfect for our desire to have a location with character, and perfect location for our families to travel to.
From the beginning, Jennifer and her staff made the experience hassle-free.  It was a huge plus to not have to worry about getting a separate caterer and drink provider! We were able to constantly rely on Jennifer's experience in wedding planning to answer the many questions that came up leading to the big day. She also gave us a great referral list of vendors that was very helpful. While no wedding planning is without some stress, Jennifer's work was crucial in keeping it at a minimum! And I was able to truly enjoy the process as a result!
Our wedding day was better than I could have dreamed! We were able to enjoy every minute knowing our guests' needs were always attended to and that every detail that we worked to plan would go off without a hitch! Jennifer always had the answer to any question and knew the solution to any issue that came up. I know her staff did far more than I could have even known and they paid attention to every detail. For example, the simple act of them ensuring the chairs at our ceremony were dry for people to sit by drying them repeatedly with towels was so nice.  It's the simple touches like this at a wedding that I think guests notice, and what make venues worthy of good referrals.  Despite the weather being questionable, we were able to hold the ceremony outside and even to get all of our pictures done outside as well. As an ultra-perfectionist bride I can't put into words how thankful I am that I was able to trust Jennifer and her staff with everything because it allowed me to truly have the most amazing wedding!