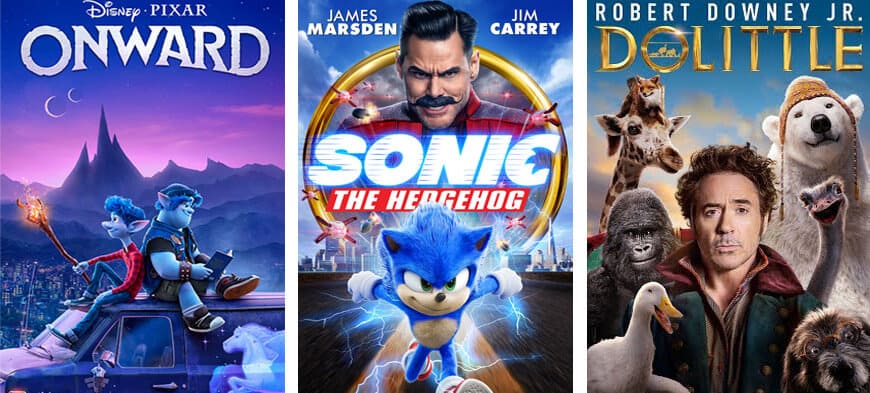 OUTDOOR WILDERLAND MOVIES RETURN FOR SUMMER
We all know there's no better way to end a summer day than to spread out a blanket on the grass and watch an outdoor movie together. It's quality family cuddle time at its finest, which is why it's so special to be bringing back this tradition!
Each movie occurs at dusk on Tuesday nights at our Wilderland park area and all movies are free for guests. However, come as early as 5:30  pm to claim your spot, play free games, make a free craft, get a free glow stick and listen to music with the WildKids team! Concession will also be available (cash only). This summer's line-up includes:
June 8, 15, 22 and 29 – Onward
Teenage elf brothers Ian and Barley embark on a magical quest to spend one more day with their late father. Like any good adventure, their journey is filled with cryptic maps, impossible obstacles and unimaginable discoveries. But when dear Mom finds out her sons are missing, she teams up with the legendary manticore to bring her beloved boys back home.
July 6, 13, 20 and 27 – Sonic the Hedgehog
The world needed a hero — it got a hedgehog. Powered with incredible speed, Sonic embraces his new home on Earth — until he accidentally knocks out the power grid, sparking the attention of uncool evil genius Dr. Robotnik. Now, it's supervillain vs. supersonic in an all-out race across the globe to stop Robotnik from using Sonic's unique power to achieve world domination.
August 3, 10, and 17 – Dr. Doolittle
Dr. John Doolittle lives in solitude behind the high walls of his lush manor in 19th-century England. His only companionship comes from an array of exotic animals that he speaks to on a daily basis. But when young Queen Victoria becomes gravely ill, the eccentric doctor and his furry friends embark on an epic adventure to a mythical island to find the cure.
Please refer to the WildKids activity schedule available at all of the front desks when you check in as things may change depending on weather, etc