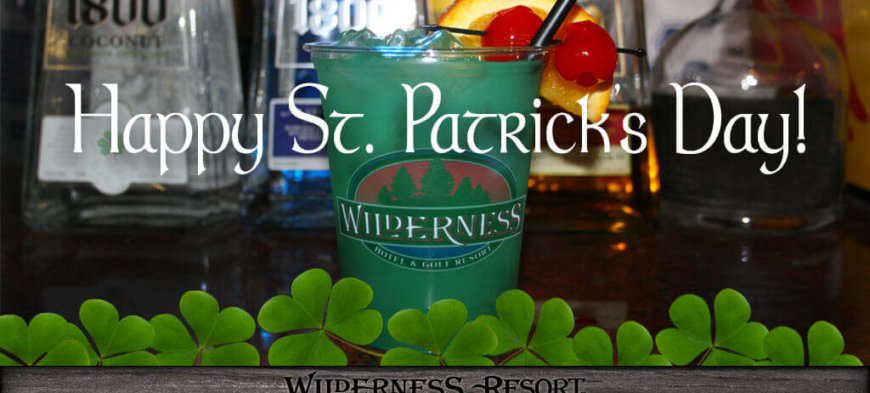 A ST. PATRICK'S DAY COCKTAIL TO TRY WITH YOUR FRIENDS
Tweet
Are you looking for a great cocktail to serve up at your St. Paddy's party this year? We asked our Wilderness Mixologists to come up with their favorite St. Paddy's Day cocktail and this is what they recommended:
Shamrock Juice
1/2 ounce gin
1/2 ounce white tequila
1/2 ounce light rum
1/2 ounce vodka
1 ounce Blue Curacao
4 ounces fresh squeezed orange juice
Stir, garnish with an orange slice and cherries, and serve with an Irish accent, or at least a twinkle in your eye. 😉
If you're going to be at the resort over St. Paddy's Day, this drink will also be available at any of our bars. So be sure to stop by and enjoy a drink with our Mixologists.
Here's hoping the luck of the Irish is with you all month long! May your blessings outnumber the shamrocks that grow, and may trouble avoid you wherever you go!  Happy St. Paddy's Day everyone!