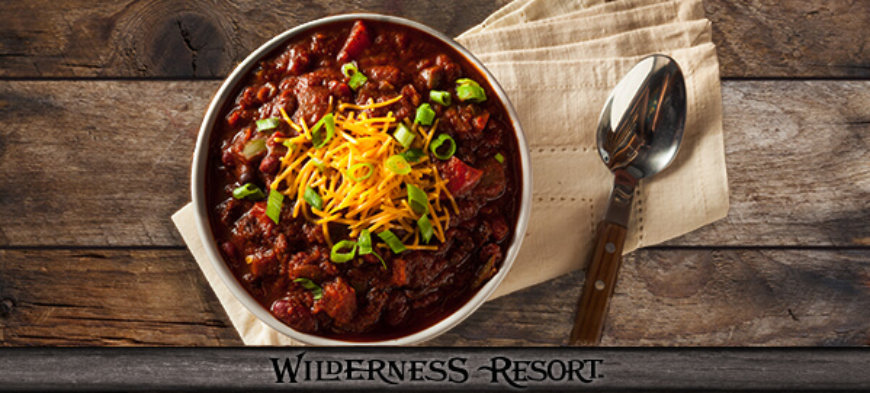 SURVIVORS' CHILI IS PERFECT COMFORT FOOD
As March rolls in, are you finding yourself longing for the perfect comfort food to help you get through winter? Well, we believe that nothing can make a guest feel better than a bowl of piping hot savory soup. So we recently asked our Chef Lisa if she would share with us Survivors' famous chili recipe. She graciously agreed and we hope you'll enjoy making it at home.
2 pounds ground chuck
1 large yellow onion, chopped
1 large green pepper, chopped
1-16oz. jar marinara
2- 32 oz. cans crushed tomatoes
3 cans pinto beans (or a mix of pinto, kidney or black beans)
½ teaspoon cayenne pepper
1 teaspoon sugar
1 teaspoon oregano
1 teaspoon black pepper
1 ½ teaspoons salt
2 teaspoons ground cumin
¼ cup dark chili powder
1 tablespoon pureed chipotles in adobo sauce (More if you like it spicy)
Instructions
Place ground chuck in a large pot and cook until evenly browned. Drain off fat.
Return meat to pot and add peppers and onions. Cook on medium heat for 5 minutes, add all the spices and chipotles. Cook for a few more minutes.
Drain and rinse beans. Add beans, marinara and tomato sauce. Mix well and bring to a simmer.
Cook for about 1 ½ hours. Serve with chopped onions and shredded cheese and enjoy!