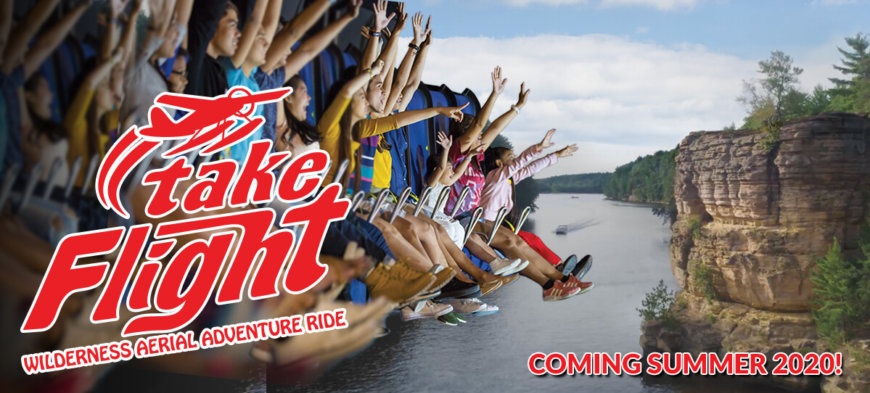 Take Flight Aerial Adventure To Open In 2020
Have you ever wished you could soar over some of the United States' most prestigious landmarks and national parks? And, perhaps even see Wisconsin Dells and Lake Delton from an aerial perspective?
Coming in 2020 you will be able to "Take Flight," on an amazing aerial adventure ride that we're building off of our New Frontier lobby.
According to Chris, our resort's attractions director, "We're super excited to be bringing this new cinematic experience to Wisconsin Dells. 'Take Flight' will have 60 motion seats spread over three tiers. Guests will actually have the sensation of taking off as their seats push forward and leave their feet dangling before a massive screen.  The attraction will provide awe-inspiring imagery on a domed screen with cutting-edge special effects technology. This experience will be something that you will not want to miss while you are visiting Wisconsin Dells."
Children will need to be at least 40 inches tall and accompanied by an adult or guardian to ride the new attraction. Hours and pricing for "Take Flight" are still being finalized.  We will update our blog with this information as it becomes available. Watch our social media pages for updates on construction as well.