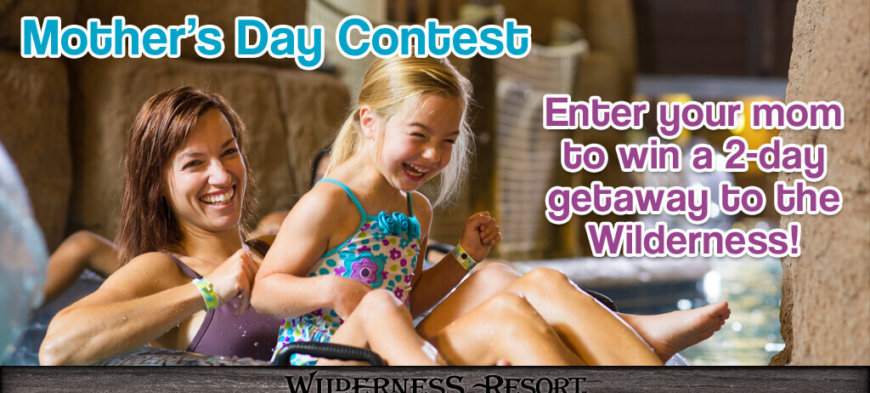 TELL US WHY YOUR MOM DESERVES TO SPEND MOTHER'S DAY WEEKEND AT THE WILDERNESS
We think moms are awesome! Each and every day they do amazing things to make us feel great about ourselves and let us know that we are loved.
Do you have a "MOM" in your life that you think is EXTRA SPECIAL and deserves to win a two-night Wilderness getaway so she can spend Mother's Day weekend at our Resort? (And maybe even bring you along?)  Then be sure to enter our "Fabulous Mom" Mother's Day Contest!
All you have to do is tell us in 350 words or less why your mom is the best mom on earth and deserves to celebrate Mother's Day weekend at the Wilderness.
Email your essay to our Resort at
Include the following information in your email:
Your Name
Your Age
Your Mom's Name
Your Mom's Phone Number
A picture of you and your mom
The entry deadline is 11:59 p.m. on April 28. The mom we select as our winner will be notified via phone on May 1. The winning entry will also be featured Mother's Day weekend on our blog.
This prize package will only valid for the nights of May 9 and 10. Sorry, but this contest is not open to relatives/vendors or affiliates of Wilderness Resort.
Good luck everyone!