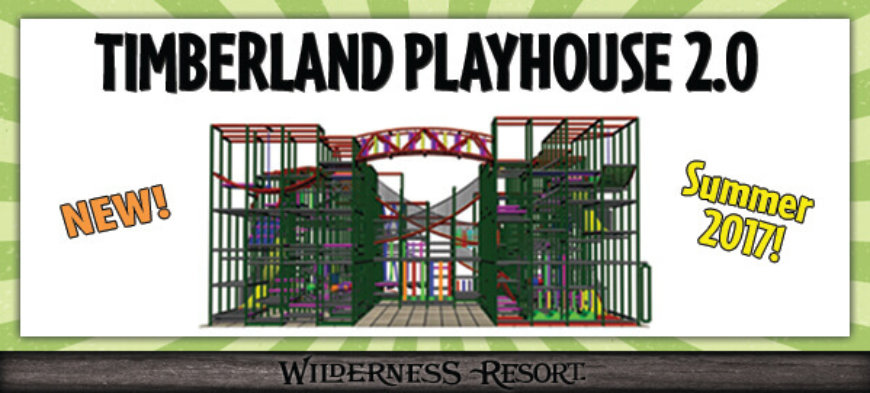 TIMBERLAND PLAYHOUSE TO GET RE-DESIGNED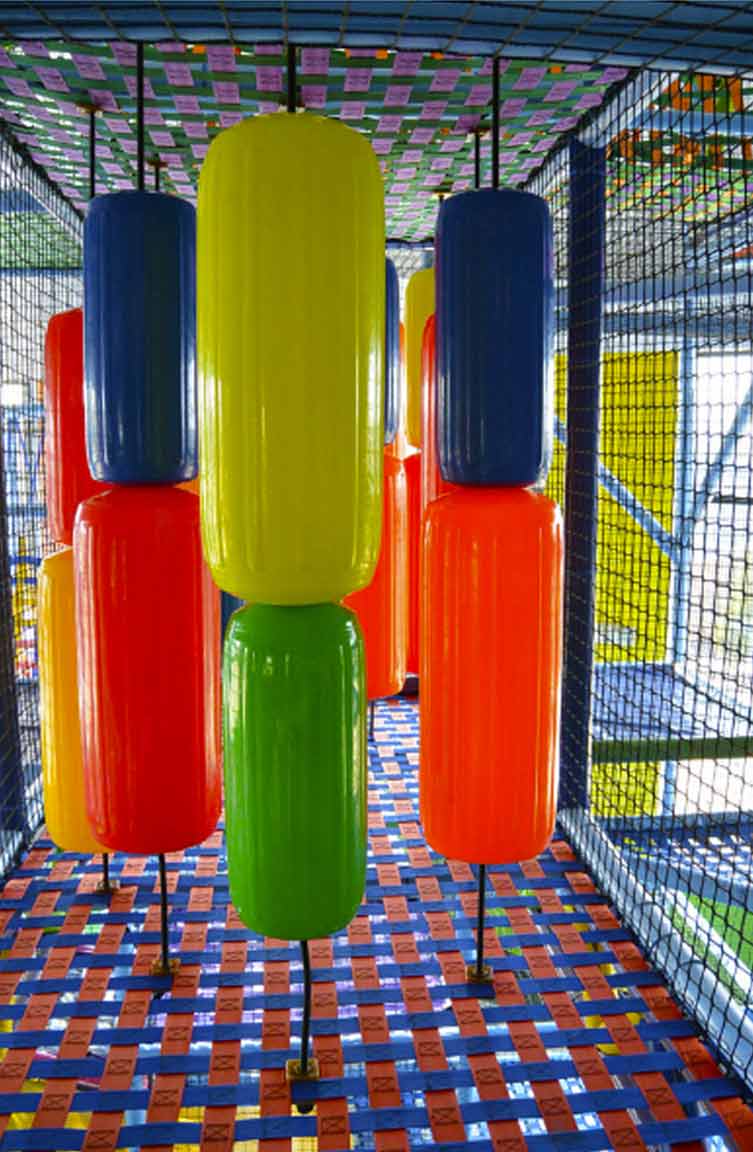 We know that Timberland Playhouse is a favorite attraction for many of our guests and that's why we've decided to make it even bigger and better in 2017! Beginning at 3 pm  on Sunday, April 23, Timberland will close for roughly a 4 week period so it can be completely re-designed and re-constructed. In fact, the Wild West Region of the hotel that is home to Wild Abyss, Wild Buccaneer, Pistol Pete's, Timberland Playhouse, Northern Lights Indoor Ropes Course and Northern Lights Mega Arcade will be closed from April 23 at 3 p.m.-through April 28 at 3 p.m. at which time only the Wild Abyss, Pistol Pete's Northern Lights Indoor Ropes Couse and Northern Lights Arcade will reopen. Timberland Playhouse and Wild Buccaneer will remain closed through early summer.
The new play structure will have four stories of fun instead of three, and it will feature six slides, swings, tunnels, an arched bridge, climbs and crawls – 39 in all – to satisfy the energy and imagination of guests 12 and under.
Parents of toddlers will also appreciate that we're going to create a separate gated area we especially designed for those four years of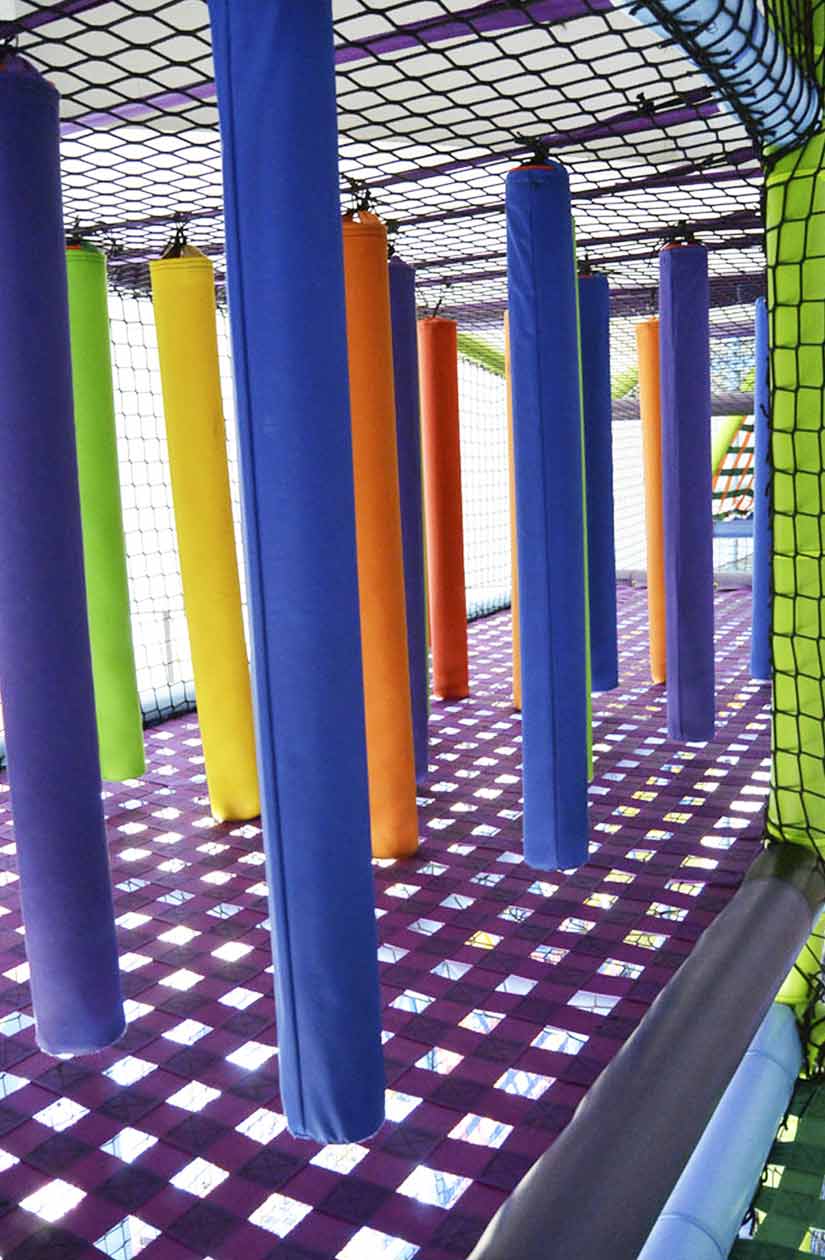 age and younger.   And, because we have so many friends with sensory issues, the new Timberland Playhouse will also not include noisy ball launchers. It will just have lots of climbing and fun activities to explore!
We'll be sure to post lots of pictures throughout the construction process on our social media pages. Thanks in advance for your patience during this re-design process. We can't wait for our guests to see the new and improved Timberland Playhouse!