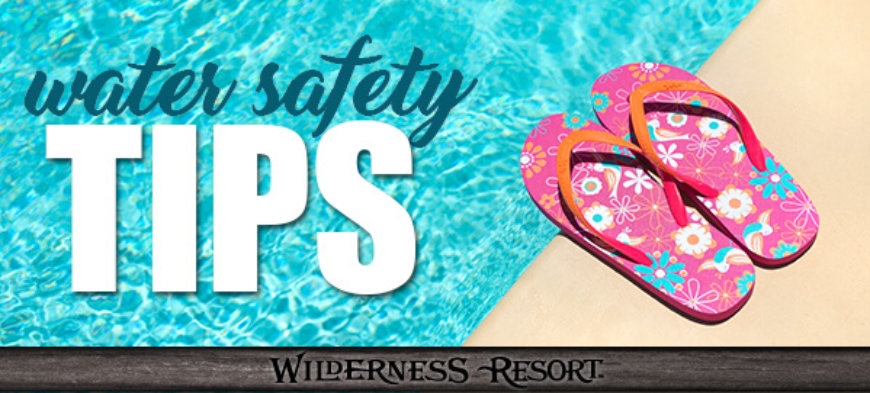 WATER QUALITY AND SKIN CARE TIPS – DON'T FORGET TO RINSE
Everyone comes to our waterparks to have a fun, memorable getaway.  We understand that this can't happen unless we make waterpark safety our top priority.  When you visit our waterparks, you will see our posted rules with height and weight limits. You will also see our lifeguards diligently watching our various pools and slides, but what about the water itself?  We want you to know that we go to great lengths to ensure our water quality is conducive to a safe and enjoyable stay.
In the past three years, we have converted many of our indoor pools (including those at Wilderness on the Lake) to UV water treatment systems. These state of the art systems improve water quality through the use of UV light resulting in less need for chlorine and other pool chemicals. This is better for the swimmer's skin and also improves the overall air quality in the waterparks by reducing the chloramine smell associated with all indoor pools.
In addition to our UV systems, all of our pools are monitored electronically 24 hours a day, seven days a week with automated water quality detection systems. These systems adjust chlorine levels as needed to ensure that our water quality meets stringent state standards. In addition to our automated systems, manual readings are conducted by our Certified Pool Operators four times a day to verify the automated readings are accurate.
Brandon, our aquatics director, adds however that while we take every precaution to ensure a top notch guest experience by maintaining water quality, it is important to remember that depending on individual physiology, any amount of exposure to chlorinated water has the potential to result in minor skin irritations if the proper precautions aren't taken.
He recommends that you always rinse off before entering a commercial pool because the chemicals on your body from soaps, shampoos, deodorants, and body sprays can react with a pool's chemicals to create skin irritations.
Likewise, Brandon says it is imperative to rinse off immediately after you exiting any pool as chlorine can strip your skin of natural oils and create dryness or rashes. This is particularly important during the drier winter months. He also recommends blotting your skin dry versus rubbing it with a towel to prevent any further irritations.
Finally, Brandon adds that applying a soothing lotion like Eucerin that is free of perfumes and dyes or lotion that contains cortisone may to help to alleviate of any dryness or itching that might develop from extended chlorine exposure. By taking care of your skin after visiting our waterparks, you can help to ensure your visit will be a happy one.