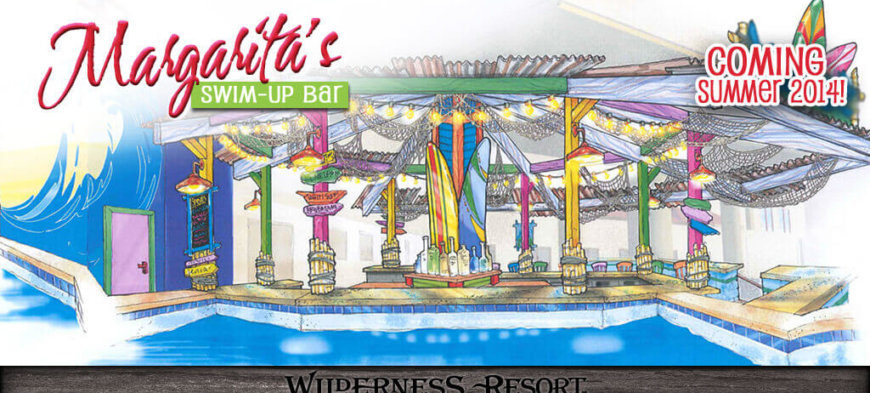 WHAT'S NEW FOR 2014!
Are you ready to explore some fun and amazing new attractions and amenities at the Wilderness Resort in 2014? Here's all that we have planned!
OK Corral Lazer Tag Arena and Marshall Training Lazer Maze – Coming February 2014
Our laser tag arena is moving into the former space of the Tombstone Town Haunted House and is expanding to become a  massive 4,000-square-foot, two-story attraction!
In the NEW OK Corral Lazer Tag Arena, you'll be able to challenge your family and friends to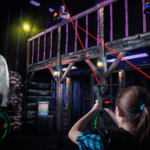 a showdown! Up to 30 players will make their way into the Town Square and compete for top score all while avoiding shots from other players and from the game itself!  You'll even be able to go up ramps to the 2nd floor to take aim over railings at unsuspecting outlaws below. Explore the saloon, fort, jail and the stagecoach, while collecting points and taking points away from other players! This is going to be a fun and active attraction the whole family will enjoy time and time again!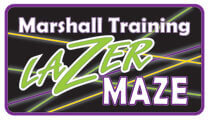 In the old days, boomtowns were always looking for hired guns to act as the law. Soon, you'll be able to see if you have what it takes to become a Deputy when you go through the Marshall Training Lazer Maze. You'll have to use your speed and agility to successfully navigate through the maze. If you break a beam your time will be penalized. Only those with best times
will be named, "Marshall".
Margarita's Swim-Up Bar – Coming May 2014
Take a dip and get a drink at Margarita's Swim-Up Bar, an adults-only, indoor/outdoor pool, which will be located in the Wild WaterDome and New Frontier Waterparks. Spanning 1,400 square feet, the bar will accommodate up to 88 guests over the age of 21, and will feature an inviting tropical theme complete with a pergola and unique conversation areas.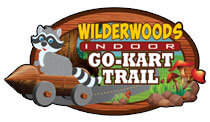 Wilderwoods Go-Kart Trail – Coming Summer 2014
If you have a need for speed, you'll want to check out our new indoor, two-story Wilderwoods Go-Kart Trail. It will be located next door to the Glitter Gulch Arcade in the New Frontier region of the hotel. The 525-foot long course will offer a total adrenaline rush as you race with your family and friends around crazy turns and cork screws in one of our 12 electric cars.
Please note: The Ok Corral Lazer Tag Arena, Marshall Training Lazer Maze and Wilderwoods Go-Karts will all be a part of the Wild Fun Pass! For more information on the Wild Fun Pass visit https://www.wildernessresort.com/attractions/fun-pass/.
Klondike Boardwalk Featuring Yukon Yogurt, Klondike Kate's Libations and Klondike Pizza Kitchen – Coming Summer 2014
Soon to be located on the mezzanine level of the Klondike Kavern Waterpark (in the space currently occupied by the original OK Corral Lazer Tag until the new arena opens), Klondike Boardwalk will offer the perfect place to enjoy a drink or a bite to eat. It will be home to three awesome new food and beverage outlets.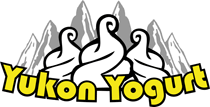 Yukon Yogurt will be a cool new venue where you'll be able to create your own yummy treat! Grab a cup, pick one of the many flavors of frozen yogurt, add your choice of delicious toppings, weigh, pay and enjoy!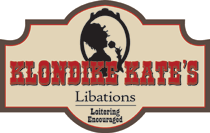 Klondike Kate's Libations will offer the ultimate watering hole experience where you can stop by to enjoy your favorite cocktail or soft drink.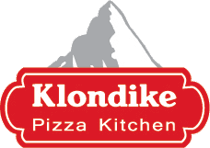 Klondike Pizza Kitchen will offer tasty pizza with a medium rolled-edge crust crisply baked gold brown with savory red sauce. It will be topped with mozzarella and provolone cheeses along with a variety of fresh toppings and will be served piping hot by the slice or entire pie. It will also be available for delivery to the entire resort!