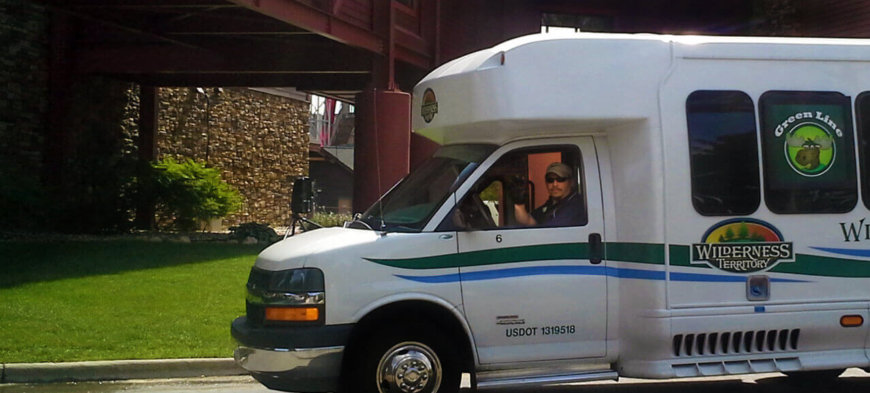 WHY THE WILDERNESS RESORT IS MORE THAN JUST ANOTHER VACATION DESTINATION TO OUR FAMILY
By Amy from Valpraiso, IN
When I set out to plan my families Wisconsin Dells vacation I was immediately attracted to the Wilderness. Comparing the prices on tickets to waterparks and hotel stays made this resort by far the best choice. With eight water parks to experience we had endless entertainment for our four children included in the price of the stay. Another appealing factor was the exclusive access to these waterparks which made wait time next to none. We never had to leave the resort the entire stay due to the fact that the Wilderness had everything we could want to do available to us. The resort in itself was well worth the already reasonable prices but what impressed me most was the outstanding staff.
I'm picky when it comes to my money and customer service, and I believe you get what you pay for. At The Wilderness, I got my money's worth before I even left registration. The staff was beyond friendly helpful. They took time to answer every question and provide me all the options available to me and my family of six's needs. The continuous supply of staff driven golf carts & shuttle busses made navigating around the large resort no problem at all.
My family also experienced a truly exceptional customer service moment when my three year-old had an allergic reaction to some walnuts that were in the ice cream I bought. When he ate it, my husband called the desk to find where we could purchase the nearest Benadryl and we were directed to the nearest point…it was at least a mile away and in my panicked state the resort map suddenly looked foreign to me. In the parking lot, a driver by the name of Mike W. saw me and stopped asking how he could help. I quickly told him my situation and he gestured me into the bus, brought me to my destination, waited for me to get the Benadryl,  and drove me quickly back to the door right by my room. I was able to get the Benadryl into my son's system as the first rash started to appear and thankfully went away. For any mother that amount of security in their child's safety is priceless and the care this staff member had in his job might have saved his life.
I know my family will always remember this vacation as one of the best they have ever had and I know I owe those memories, along with many more to come, to the Wilderness and their great staff.