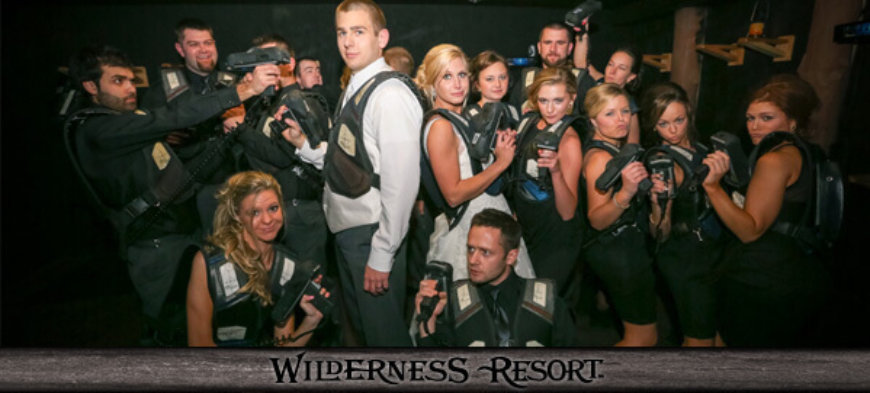 WHY WE CHOSE THE WILDERNESS FOR OUR WEDDING
By Guest Blogger: Michaelene of Eau Claire
When beginning to plan our wedding, it was a priority for us to be able to include as many of our loved ones in our celebration as possible. Having both come from large families who are located all over the state, we hoped to find a convenient and centralized location for our guests. I had my mind set on a winter wonderland wedding that would still reflect our relaxed personalities. The second we walked through the Wilderness Ballroom, everything fell together and we both finally agreed this would be the perfect place for our wedding.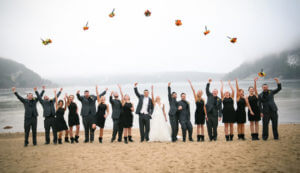 From the minute we determined that the Glacier Canyon Conference Center was going to be our venue, the staff treated us like we were the next royal wedding. As a bride/groom, it's easy to get tangled up in the constant worry that comes along with planning a wedding. We relied heavily on Jennifer, from Glacier, throughout the process to answer our numerous questions, which eliminated a tremendous amount of stress overall. She had recommendations and ideas for things before we even thought of them! Our big day went off without a hitch and we can directly attribute that to Jennifer and the rest of the amazing staff. They truly took it upon themselves to be sure every detail, and far more, was taken care of. Our only job the day of the wedding was to take it all in and enjoy every moment, and that's exactly what we did.
Not only was the staff at the Glacier Canyon Conference Center amazing, but the Wilderness Resort provided us and our guests the opportunity to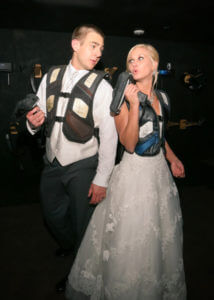 relax and have fun during our hectic wedding weekend. The large suites were the perfect size for family and friends to gather before and after the wedding to catch up. As part of the guest's room rate they also received admission to enjoy time in the resort's waterparks so the weekend became more of a mini-vacation for many of our guests. The laser tag arena also provided us with a fun and unique opportunity to step away from the craziness of our wedding day for a brief moment with some of our closest friends. Jennifer helped us incorporate into our day a quick surprise game of laser tag for the wedding party between the ceremony and the reception.  She made it no extra work for us, it simply flowed into our day and we all had a blast! The wedding party still raves about it to this day. I would highly recommend this idea for future weddings.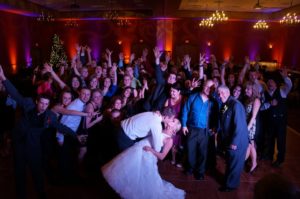 If I could relive the day over and over, I wouldn't change a moment. Our vision for a winter wonderland wedding could not have come together more perfectly. We cannot put into words how thankful we are to the staff at the Wilderness. And while the girls may have won the game of laser tag, we can speak for everyone and say that the memories will last a life time.
Photos by Kara and Company.