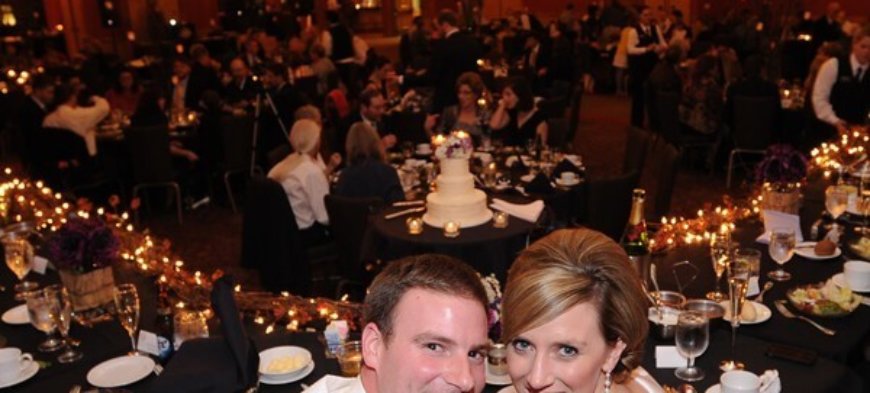 WHY WE CHOSE THE WILDERNESS FOR OUR WEDDING
Special Guest Blog Post by: Newlywed Katie from Brookfield, WI
Patrick and I selected the Wilderness to host our wedding because his family has a cabin on the Wisconsin River and we spend a lot of time in the area. We reside in Brookfield, WI, but the majority of our family is from out of state so we thought by hosting our wedding at the Wilderness our guests could make a mini vacation out of it!
We visited many reception sites but from the moment we walked into the Wilderness Ballroom and saw the patio overlooking the horseback riding trail we were hooked! The location was absolutely beautiful and the accommodations were easily accessible for all guests.
The Wilderness wedding planners, Jennifer, Ellie & Allie, were simply fantastic! From our first meeting on, Jennifer was great to work with! I am the oldest in my family so this was our first wedding planning experience. With that being said, we had a lot of questions, and Jennifer was able to answer them all! She also had great vendor recommendations. The food service staff was also fantastic! All of our guests raved about the fabulous service and about how much they enjoyed the food.
Our actual wedding was so relaxing, I was able to get ready in our suite in front of the fireplace (the two bedroom suites are AMAZING by the way!). However, Mother Nature did not want to cooperate. The morning of our wedding day it started sleeting outside on the Wilderness' beautiful patio! We held out as long as we could. However, a few hours before our wedding ceremony was set to start, we recognized that the weather just couldn't be trusted. Luckily Jennifer and her crew had a backup plan! They dedicated their time to making the indoor space feel as though we were out on the patio! It was absolutely beautiful. During the reception, everything went off without a hitch, the service, the slideshow, the bartenders…everyone helped to make our day special. We are so glad we chose the Wilderness for such a special event! I would definitely recommend the Wilderness to anyone that is looking for a wonderful reception site that meets the mark!
Editor's Note: We're always looking for guest's to share their experiences on our blog! Do you have an experience you'd like to share with our readers? If so, please send your submission of no more than 500 words and at least one photo to [email protected]. If we use your blog post you'll receive a Wilderness gift card as a thank you.