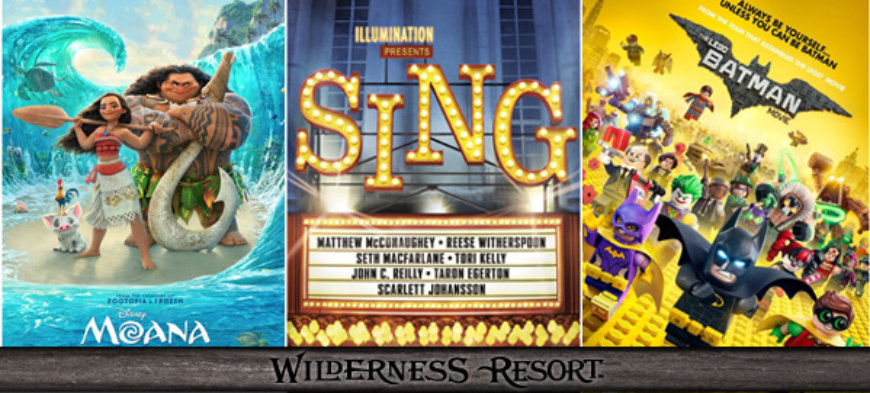 WILDERLAND'S OUTDOOR MOVIES ARE RETURNING FOR THE SUMMER
Tweet
There's no better way to end a summer day than to spread out a blanket on the grass, and watch an outdoor movie together. It's quality family cuddle time at its finest!
That's why we're happy to announce the return of Tuesday Movie Nights at the Wilderland park area! Movies are free for guests, and this summer's line-up includes:
June 6, 13, 20 and 27 – Moana
July 11, 18, and 25 – Sing
August 1, 8, 15, and 22 – Lego Batman
All movies start at dusk, but come early to claim your spot, play free games and listen to music with the WildKids team! Also, for Moana, wear your favorite Hawaiian shirt and we'll give you a free lei. For Sing, wear a t-shirt with your favorite singer and we'll give you glow stick necklace, and for Lego Batman, wear a super hero t-shirt or costume and we'll give you a free glow necklace.
Please refer to the WildKids activity schedule available at all of the front desks when you check in as things may change depending on weather, etc.
Hope to see you soon!