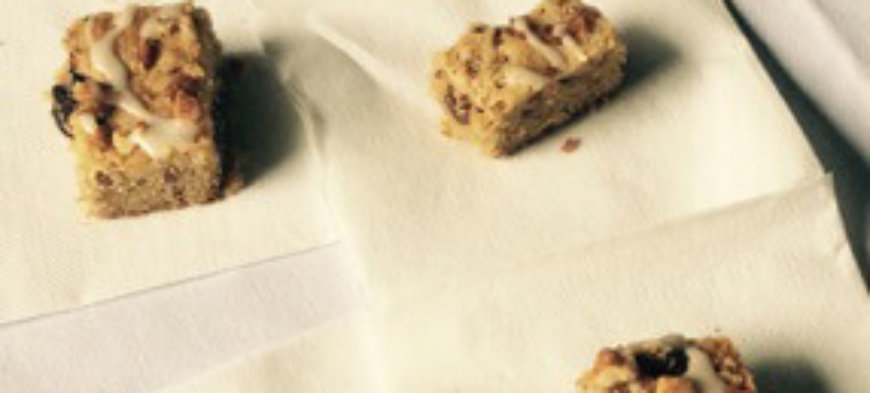 WILDERNESS CHEF PARTICIPATES IN BACON, BREW AND BBQ FEST
On Saturday, July 11, Wilderness Chef, Lisa Hitchcock, drew many "oohs" and "ahs" from the crowd at the Bacon, Brew and BBQ Festival in Sun Prairie at Angell Park. She served up her own creations of Bacon Hushpuppies and Peanut Butter Bacon Chocolate Chip Cookie Bars as part of the fun day-long event, which featured chef prepared bacon-themed foods, ice cold craft beers and delicious BBQ creations. This decadent culinary celebration also raised over $2,500 for local charities as people soaked up the sun and indulged in bacon and BBQ goodness.
Here are recipes for the amazing items Chef Lisa served up: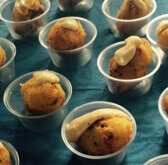 Hushpuppies
1 ½ cups corn meal
½ cup flour
1 teaspoon salt
1 teaspoon baking powder
¼ cup minced onions
2 eggs, beaten
½ cup milk
1 cup Ghost pepper cheese
½ pound diced, cooked bacon (save the drippings)
Mix dry ingredients together. Mix milk and eggs together and pour into dry ingredients.  Add cheese and bacon, mix well. Form tablespoons of batter into balls or an oblong shape. Fry in 365 degree oil for 2-3 minutes until golden brown. Serve with Cajun mayo and hot sauce.
Cajun mayo: 1 cup mayo mixed with 1 tablespoon Cajun seasoning and 1 tablespoon lemon juice.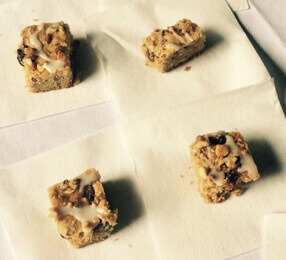 Peanut Butter-Bacon –Chocolate Chip Cookie  Bars
2 ½ cups flour
½ teaspoon baking soda
½ teaspoon baking powder
¼ teaspoon cinnamon
¼ teaspoon cayenne pepper
½ teaspoon salt
1 pound bacon, diced
1 stick of butter (1/4#)
1 cup creamy peanut butter
½ cup granulated sugar
½ cup brown sugar
2 eggs
2 teaspoons vanilla
1 cup chopped honey roasted peanuts
1 cup bittersweet chocolate chips
Preheat oven to 350. Line a half sheet pan with parchment and spray sides. Mix dry ingredients together.
Cook bacon until crisp and drain. Reserve 4 tablespoons drippings and cool. Beat butter and bacon drippings with peanut butter for a minute. Then add sugars and beat for 4 minutes. Add eggs and vanilla and beat 2 more minutes.
Add dry ingredients until just combined. Stir in peanuts, bacon and chocolate chips. Pat into the prepared half sheet pan and back about 14 minutes until golden brown.
Enjoy!