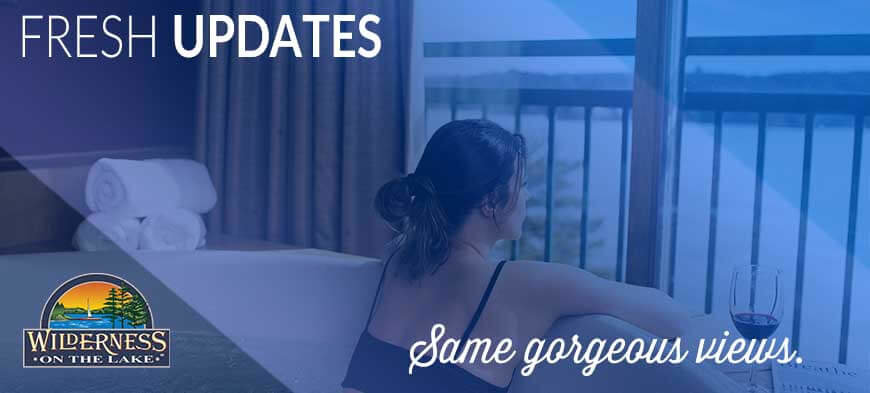 Wilderness on the Lake Gets Upgrades
Wilderness on the Lake, one of Wilderness Resorts great lodging options, has undergone some refreshing renovations, so If you haven't been to this condo facility in a while it might be time for your family to schedule a visit again.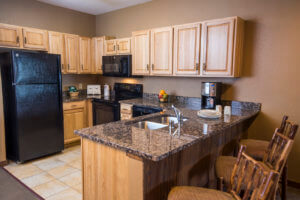 In the past couple years, these two and three-bedroom condominiums have upgraded their look with all new granite counter tops, appliance packages and cookware in the kitchens.  The living rooms were updated with new furniture, bedrooms were given a fresh face with new bedspreads and the Lanais had new drapes installed that allow sun light in during the day and offer a blackout feature to keep your rooms dark for a good night's sleep.
In December of 2018 the resort also started the process of replacing carpet throughout each unit.  By late spring of 2019 this last touch in the overall renovation of all units will be complete.
According to Jean Lambert, Director of Property Management, "Our goal is to give our guests the best rental experience available. Keeping them in great condition and well maintained is just part of the program.  We are continually evaluating the need to update.  When needed – we make necessary changes which have included upgrades to the kitchens, living areas and electronics with the end result being a very desirable rental property."