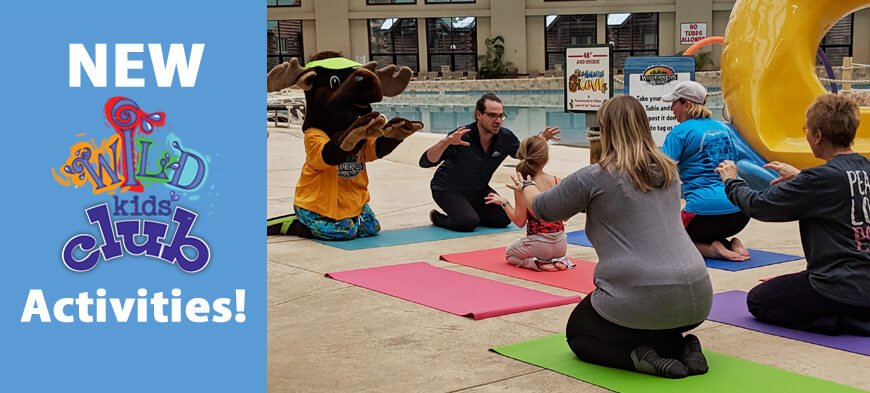 WILDKIDS' CLUB ADDS TWO NEW ACTIVITIES TO ITS OFFERINGS
We are so excited to announce that our WildKids Club has added family yoga and weekend dance parties to its activities schedule.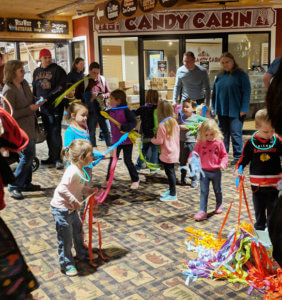 Family Yoga
If your family is full of early risers, head to the Wild WaterDome on Saturday mornings at 8 am for family yoga. The classes last approximately 30 minutes and include a variety of stretches and poses to help increase flexibility, muscle strength and tone. We supply the yoga mats so all your family needs to do is show up in comfy workout clothes. It's the perfect way to start your morning. Namaste.
Family Dance Parties
The WildKids Club is also excited to be hosting family dance parties on Friday and Saturday evenings from 8-8:30 pm. The parties, which are also included with your stay, are held in the Wild West lobby. They feature our WildKids' special events team playing popular music for littles to get their groove on. It's a great way to get the last of the wiggles out of the kids before they head off to bed. 😊