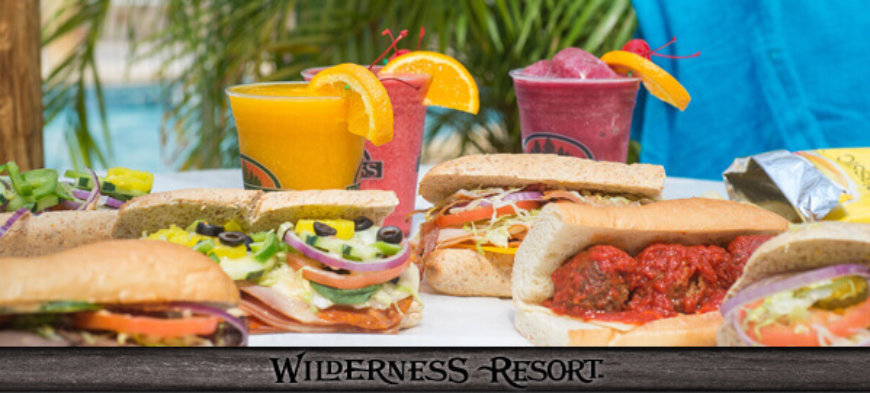 WOOLY'S EATERY INTRODUCES SUBS, SMOOTHIES AND OTHER HEALTHIER OPTIONS
After hearing our guests' requests for healthier food options at our resort, we've updated the menu at Wooly's Eatery in the Wild WaterDome. We're now offering delicious subs, refreshing smoothies and other healthy options for snacks.
Our hearty subs are available in 6 or 12 inches and can be ordered with ham, roast beef, tuna, meatballs or Italian meats. We also have two low-calorie options that include turkey or veggie. All subs are served on whole-wheat or Italian bread and include over a dozen veggie choices to load up on top. (Mama says you have to eat your veggies right?) Want bacon? You can add it to any sub for an additional charge because we know there's nothing better than bacon!
Our smoothies come in a variety of refreshing flavors, and all are made from 100 percent fruit puree. Treat yourself to some healthy goodness with a Strawberry Banana Classic, Wild Berries, Mango Tropic or Berry Super Fruit smoothie. We also have several boosts that guests can add to their smoothies including Vitamin C, Immunity Blend, Whey Protein, Fiber and a special Fat Burner.
In addition, guests are simply loving our Performance Smoothies which come in a variety of flavors ranging from mango to watermelon raspberry. A real popular one is called "Pure Recovery," and rumor has it that it's great for a pick-me-up after a late night.  Other Performance Smoothies include a Lean Machine with extra fiber and an Immune Booster with vitamin C, echinacea, ginseng and zinc.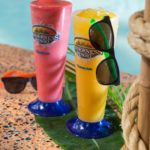 All smoothies are served in a 16 oz. glass, but are also available in 32 oz. souvenir pilsner glass for an additional fee. Guest can also upgrade their smoothie to come with a pair of Wilderness neon sunglasses hung on the rim.
Finally, don't forget about our great Deli To-Go Salads, convenient Salad Shakers, and Snack Cupsas well as our Moose Munchies and Squirrel Snacks. All are healthy and delicious!