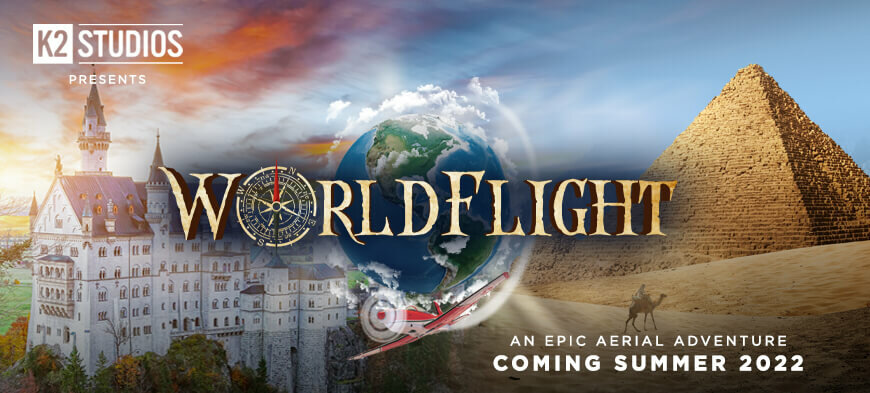 World Flight Coming To Take Flight Theater Summer 2022
Starting this summer, we'll be offering our guests the ultimate epic adventure at our Take Flight Theater.
World Flight will take people on a journey flying over and around some the world's most noteworthy locations including: the London Eye and Tower Bridge; the Sydney Harbor in Australia, the Parthenon and Colosseum in Rome, the Great Pyramids in Egypt, Matterhorn in the Alps and Big Sur on the California coastline. Sensory enhancements like wind, a motion simulator and scents complete this immersive experience.
"We're super excited about this spectacular film that showcases some of the most iconic places from around the world," said Chris our attractions director.
The film was produced by K2 studio. The cost is $17.99 for the general public and $12.99 for our hotel guests.  This film will also be available to upgrade to a double feature where you can watch it along with Flight of Aloha for $25.98 for the general public and $20.98 for our hotel guests.