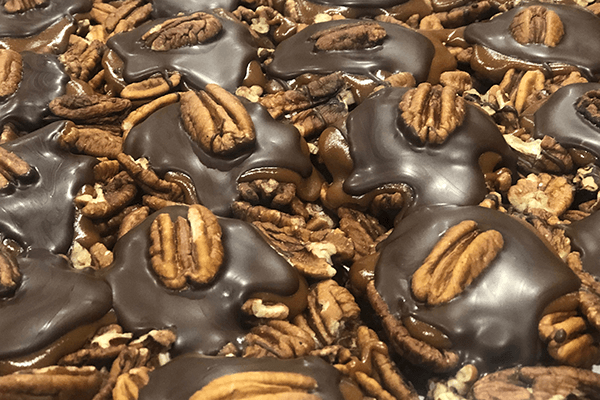 The Candy Cabin
If you love sweets (and who doesn't!), you're going to want to stop in at one of our Candy Cabin shops during your stay!  We have two locations. The original Candy Cabin is located in Wild West lobby and another in the New Frontier Lobby just inside Camp Social.  Both feature all sorts of heavenly hand-dipped delights and more types of candy than you can imagine!  Our Camp Social location also features soft serve ice cream with a toppings bar to make your ice cream masterpiece one of a kind!
Our candy experts and chocolatiers make to-die-for caramel, fudge and other delights right here in the Cabin!  Stop by either location and watch us whip up some delights while you pick up some of your favorite treats, including:  chocolate covered bacon, white and dark chocolate almond bark, chocolate covered gummy bears, truffles, covered pretzels, toffee and far too many of your favorite candies and snacks to mention!
---
Please refer to our daily Wilderness Express HERE for today's hours.