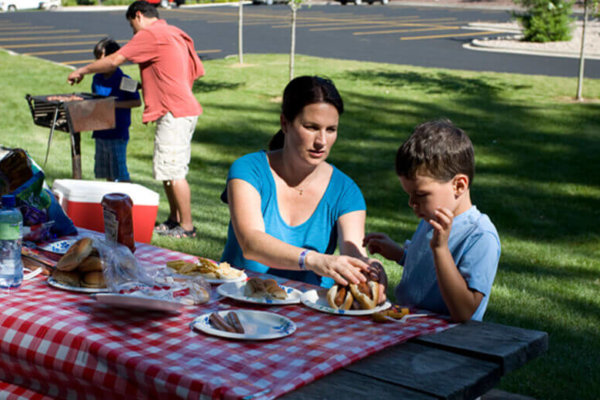 Reunions & Groups
We have something for Everyone.
An overnight trip to the Wilderness is a great way to catch up with friends and family, reconnect, share memories, celebrate and add a splash of fun to your gathering!
We have lodging options ranging from various hotel rooms to luxurious three, four or five bedroom cabins. Whatever your accommodation need is, we have the perfect facility to host your school or religious group, family reunion, or sports team.
Must meet a ten-room minimum.
---
For reunions, school, or religious group pricing:
Call Melanie Klongland in our Group Sales office today.
608-253-2485 | Email [email protected]
For sports teams:
Call Amy Sanders in our Group Sales office today.
608-253-2486 | Email [email protected]
---
Glacier Canyon Lodge and the entire Wilderness Territory offer plenty of action for everyone at your reunion with:
4 outdoor and 4 indoor waterparks.
Indoor and outdoor mini golf, lazer tag, Timberland Play Park and more dry fun options with opportunity for group discounts.
The WildKids Club with daily entertainment options.
Championship golf at Wild Rock Golf Club.
The Woods Short Course for beginners and pros alike.
World-class spa services for adults at Sundara Spa.
Lodging options for 2-20 and affordable group rates.
Available banquet space for group and event meals.
On-site restaurants that accept group reservations.
Wilderland outdoor park and play area with stationary charcoal grills, great for a family BBQ.